Baseball loses a beloved player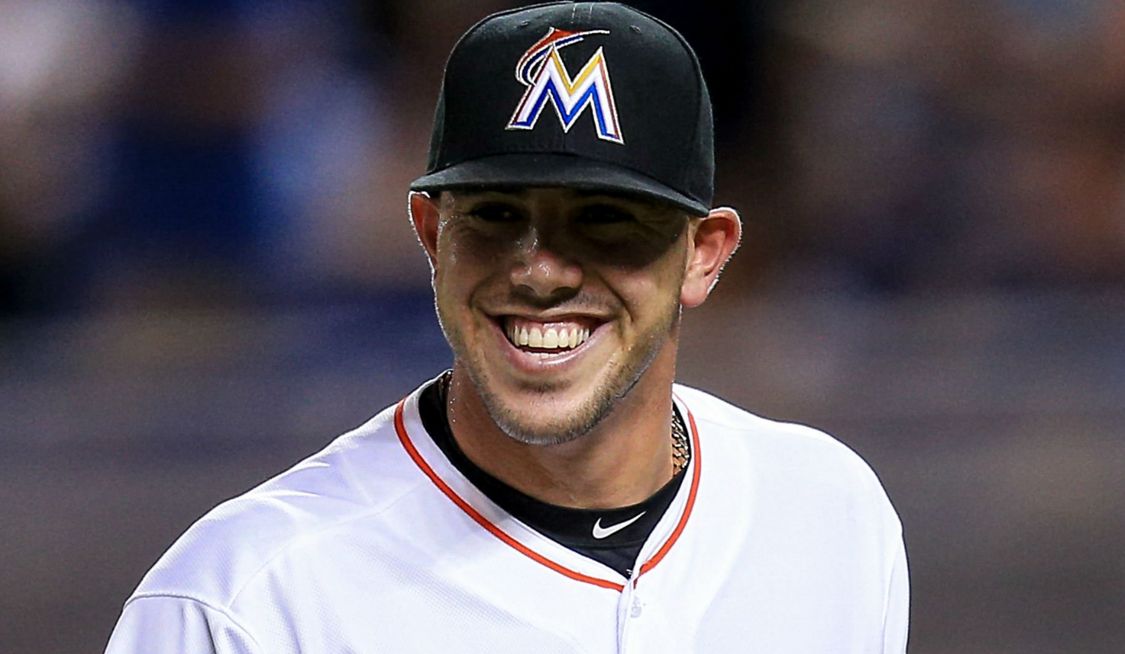 We oftentimes forget that baseball is a game. For fans, baseball can be a passion and for me, it has often been an escape.
When an icon in the game of baseball passes away, especially at a young age, we come to find baseball is more than just a game. For a lot of the players it is more than just a paycheck, it is their way of life. When a player falls the league mourns together as evident by watching Red Sox' designated hitter David Ortiz breaking down in the dugout before Sunday nights game.
On Sept. 25th, 2016 the game of baseball lost one of its best and brightest stars.
José Fernández, 24, was killed on Sunday morning in a 30-foot boat crash early Sunday morning with two others, according to USA Today.
In a statement by the Miami Marlins, the team had canceled Sunday night's  game against the Atlanta Braves.
"The Miami Marlins organization is devastated by the tragic loss of Jose Fernandez," said the statement. "Our thoughts and prayers are with his family at this very difficult time."
His loss was felt around the league and even on Suffolk's campus.
"Such a tragedy. Our team was actually on the way to our first scrimmage when we heard the news and we couldn't believe it," said Suffolk pitcher and junior Mark Fusco. "Between his talent and enthusiasm on the mound he was one of my favorite players to watch. At 24 years old he had such a bright future ahead of him. He will truly be missed by all baseball fans."
Major League Baseball commissioner Rob Manfred also spoke on the matter in a statement saying: "All of baseball is shocked and saddened by the sudden passing of Miami Marlins pitcher José Fernández, he was one of our game's great young stars who made a dramatic impact on and off the field since his debut in 2013."
The League will be retiring the number 16 due to Fernández's death.
Fernandez was not only known for his talents on the mound but also for his passion. He was often seen on the benches goofing around with teammates and bringing a refreshing new face to baseball. Between fanning his teammates off with towels or throwing sunflower seeds at them, Fernandez always played the game with a smile on his face, according to ESPN.
On the field, he was a force to be reckoned with. Per ESPN, Fernandez was 16-8 with a 2.86 ERA this season, earning his second appearance in the All-Star Game. Fernandez, who was named the National League Rookie of the Year in 2013, was 38-17 with a 2.58 ERA in 76 career starts for the Marlins.
Support has poured in from the rest of the league after the devastating loss.
"Wow, very sad new this morning…hands down one of my favorite guys to watch pitch! He brought nothing but intensity and passion," said Red Sox pitcher David Price on twitter.
Per Fox Sports News, Fernandez's death was not the first time an MLB pitcher died during a boating mishap. In 1993, two Cleveland Indians pitchers, Steve Olin, 27 and Tim Crews, 31, were killed in a boating accident on Little Lake Nellie in Clermont, Fla., The Plain Dealer reported. Bobby Ojeda, a third Indians pitcher, suffered serious scalp injuries but lived.
Fernandez's journey to the Marlins was not an easy one.
Per For The Win, "Fernandez fled Cuba in a fraught defection at age 15, saving his mother's life in the process, and moved to Florida with little English and no understanding of the American lifestyle, then turned himself into a superstar in half a decade."
Fernandez was one of baseball's most beloved players. His loss will not be an easy pill to swallow. The pain his teammates and loved ones feel will take some time to heal. But baseball is truly a larger than life sport and when we lose an all-star like Fernandez there will never be an easy way to move on from such a great loss.
Leave a Comment