Alumni helps to expand Suffolk Athletics
Suffolk University students now have access to a convenient and state-of-the-art fitness center.
Suffolk's new gym, the Michael & Larry Smith Fitness Center, recently opened at the end of August to current students, staff and faculty. The facility is on the first floor of the Ridgeway Building located on 148 Cambridge St.
Jaclyn Davis, Associate Director of Athletics and Head Women's Softball Coach, has been working at Suffolk University for four years. On a daily basis, she oversees student workers and helps manage the facility. Davis said that the Athletics Department has come a long way since she started working here.
"Athletics has made great strides since I first got to Suffolk- we have rebranded, opened new fields in East Boston, updated our facilities, and our teams have become more competitive," said Davis. "It is a really exciting time to be a part of Suffolk and we are proud to represent the university in Athletics."
Davis said that the funding for the facility came from a donation from alumnus Larry and Michael Smith. Larry Smith was a captain and four-year starter of the university's men's basketball team. Today the brothers live in Florida where they have been in the insurance industry and auto club for more than 50 years. Davis said Boston is a pretty "health conscious city" and this new facility is a great resource for students and staff to take advantage of.
Freshman Alona Beloussova has spent much of her time cross-country running and exercising. Her goal throughout college is to stay healthy and not spend all of her time sleeping in her dorm. Beloussova said that going to the gym is extremely important to her because much of her time is spent in class sitting or doing homework.
"To me, exercise is a great way to escape the everyday stresses. I always feel amazing after a workout because of the endorphins; it can do wonders to your mood," said Beloussova.
Carolyn Crampton, a first-year graduate assistant of the Athletics Department, has the role of Fitness Center and Gymnasium Manager. At Suffolk , Crampton is working toward her Masters in Administration of Higher Education. She said that her daily tasks include overseeing staff and handling issues brought to her attention. Crampton talked about the importance of having a gym at Suffolk.
"I think it is super important to have exercise facilities here on campus to encourage fitness and a healthy lifestyle for our students," said Crampton. "While there are an assortment of gyms in the area, of course, this facility is free for all students, staff, and faculty, and it is a great way to bring the Suffolk community together."
Due the location of the previous gym, which is currently in the corner of the second floor of the Ridgeway Building, Crampton explained that not many people used it. She explained how much more popular the gym is now that it is much easier to find on the first floor. She also discussed that all the new equipment that the facility has to offer, including cardio machines, weight training machines, and full sets of free weights. She said that there is also a studio room where students and staff can find medicine balls, mats and kettle bells.
Crampton was enthusiastic to explain how the gym plans to start many exciting classes for Suffolk students. She said that in the student room they are in the process of installing a workout kiosk. At this kiosk, students and staff will be able to choose from classes such as yoga, spin, and zumba. Each class is taught virtually for members to follow along to.
About the Contributor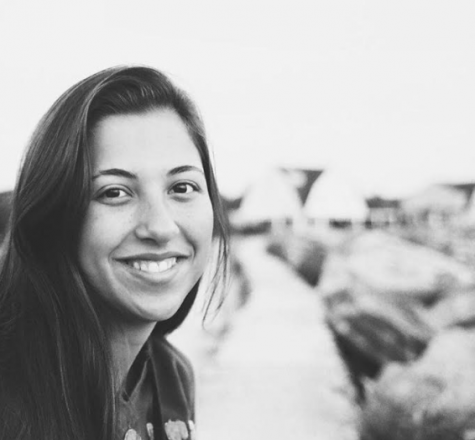 Hannah Arroyo, Sports Editor | she/her
Hannah Arroyo is a junior, the Sports Editor, and a Broadcast Journalism major who hopes to work in sports media someday. She passionately follows New England sports and can often be found exploring new spots in Boston. She enjoys going to Fenway Park, searching antique stores and pranking her friends. By writing for The Journal, she hopes to improve her journalism skills and eventually explore writing stories that differ from sports.