McKenna emphasizes importance of diversity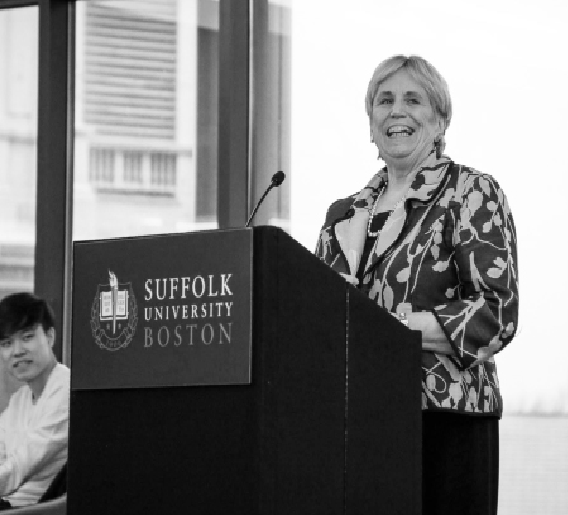 Hang on for a minute...we're trying to find some more stories you might like.
When sworn into the 13 floor of 73 Tremont, Suffolk University President Margaret McKenna made a promise of diversity at the school. Last Wednesday, she kept to this promise in the first President's reception for international students.
A number of students came forward to speak, including sophomore political science and applied legal studies major  and SGA's vice president candidate Daniel Gazzani.
The Venezuelan native connected the outcome of his country's latest elections to the rallies that occurred on campus that was hosted by the students. In each scenario, he addressed his realization that there will always room for improvement.
Said Gazzani on the importance of student involvement in the recent McKenna battle with the Board, "That's how you start change."
Government and International Relations major Rayan Aljelaly from Saudi Arabia, also spoke briefly about the recent student rallies and about how the students were united for a purpose.
President of the International Student Association, An Wang came to the center stage and also spoke of her homeland of China and introduced McKenna.
In an interview with the Journal, Wang shared that Suffolk's international base population has changed heavily since she entered first entered the university.
"When I was a freshman, the international student population was at 12 percent," said Wang. "That number has almost doubled now.  If the school ran like a business, then international students are their fastest growing clients."
"You [international students] are a very important part of who we are," said McKenna when she began her speech.
Throughout the reception, she emphasized that the greatest thing that she has witnessed was seeing the international population at Suffolk enrich the university by sharing their experiences with students from the United States.
During her speech, she apologized for the delay in the reception, which she said was caused to the recent events.
She told the crowd that she had a mug on her desk that read "troublemaker" in capital letters that was given to her when she was a civil rights activist, but how she still identifies with the nickname.
"I guess it's still true and I am proud of it," joked McKenna.
With her recent media presence across the city, McKenna also touched briefly on what else is going on in the news nationally—the U.S. elections.
"I'm embarrassed," said McKenna, as she told the foreign population that this time and these views do not reflect the "best thing about America."
After the event, McKenna later mingled with the crowd in order for students to talk about their concerns of the university directly with her.
Sebastian Royo, government professor and Vice Provost for Student Success began by saying that he would usually apologize for his Spanish accent, but that he felt that this specific crowd probably wouldn't have a problem with it.
"It's really an honor and privilege to have so many international students here at Suffolk," said Royo.
As the Vice Provost, he emphasized that the students and faculty members were there to help the foreign students both in the process of adaption, but also in building a successful career.
"We want to do anything and everything to make your dreams come true," said Royo.
Wang was happy with how the reception came out, saying that the International Student Association believed that it was a positive environment that needed to occur to unite the students together.
"I am very pleased that we had a event like the president's reception for the very first time," said Wang.

About the Contributors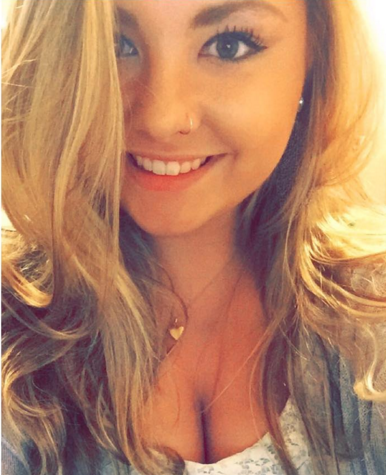 Alexa Gagosz, Previous Editor-in-Chief
Former Editor-in-Chief of The Suffolk Journal, fighter for equality and former World News Editor. Most likely found in The Journal's office, getting lost in the Massachusetts State House or frolicking around Boston Harbor. Thrives off of investigation pieces that consume her.