Field station likely latest casualty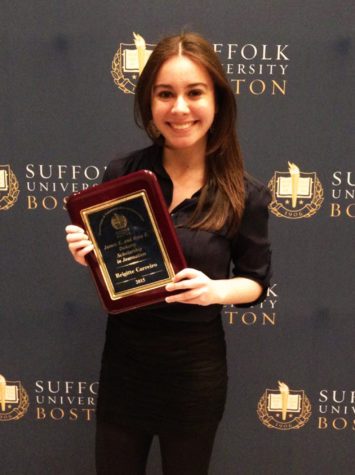 More stories from Brigitte Carreiro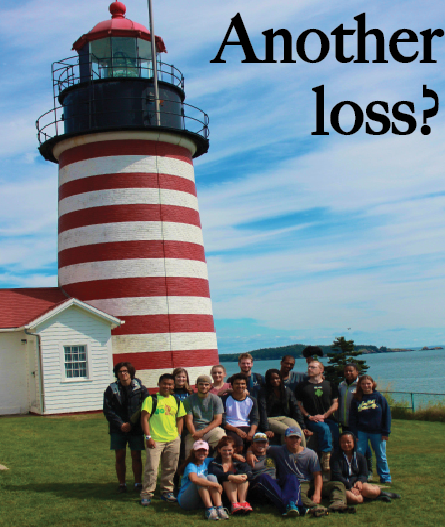 The Suffolk-owned R. S. Friedman Field Station is on the brink of closure, according to Dean of the College of Arts and Sciences Maria Toyoda.
Used routinely by the biology department, the field station has been hosting ecology, marine biology, and field botany programs for the last 12 years. While there, students receive hands-on education while researching, designing experiments, and partaking in real-life field work.
Dr. Carl Merrill, director of the field station, has seen the benefit students across science majors have experienced from its three-week summer programs.
"I've watched so many students just become real students of biology there. You think that's what you're interested in, and then you live there and you know it," said Merrill.
The field station, located on Cobscook Bay in the Gulf of Maine, has served students its plethora of marine and ecological life to research, observe, and experiment. According to Merrill, tidal fluctuations in the area rival only those in Alaska.
"It's beautiful and unique, a rare spot on this Earth," said Toyoda, who applauded Merrill's "quietly masterful" teaching style and dedication to the research hotspot.
Its closure, Merrill said, would do students an injustice.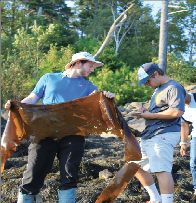 "I think it would just be a lack of opportunity for total immersion in these types of programs," he said.
Senior biology student Melissa Tirado echoed these sentiments, as she said her participation in both the marine biology and field botany programs have proved invaluable to her academic advancement.
"Being secluded up in Maine with 30 other people really allows you to figure out what you want to do in science," she said. "I feel like I've become wiser."
Junior environmental science student Markeljana Mesi said she also had a similar experience during her two programs at the field station.
"We were able to make very personal connections with one another, as well as learn more about what we want to do in the future," she said.
The possible closure of the facility follows a string of real estate changes at Suffolk, including the sale of the Fenton academic buildings in 2014 and the more recent sales of Archer and Donahue.
Many universities, including Colby College in Maine and Lesley University, also utilize the field station. However, Toyoda said she believes Suffolk's usage may not be enough to reasonably keep the location open with the low combined attendance of students and faculty.
"The courses up there have attracted very few students," she said. "This is what I think is the really unfortunate part in all of this."
Toyoda said she would like to have seen the field station utilized by more Suffolk students and faculty, but the seven-hour drive up to Maine creates an issue.
"In terms of the number of students we can serve, logistics of keeping a staff and faculty going back and forth was a factor," said Toyoda. "The distance is a barrier to getting more faculty to use the station and establish research projects, art projects, history, poetry, anything. We can involve many more faculty in a place that's closer."
Other alternatives for a field station are being considered, including initiatives on the Boston Harbor islands, according to Toyoda and Merrill. Toyoda said that this will hopefully create student access to the crucial hands-on learning that the field station offers while incorporating larger numbers of student involvement.
"I actually want more students to have field experiences," she said.
What is unfortunate about this alternative, according to Tirado, is the loss of an exclusive spot.
"There's huge biodiversity in Maine. It makes it a really neat learning environment," she said.
Mesi also said that abandoning the rustic Maine location and opting for one closer to Boston may make the field station lose some of its appeal for students interested in science.
"There is just so much history behind the Friedman Field Station. You're applying techniques in an environment where you want to learn more," she said.  "You don't get a lot of that being in the city."
Toyoda said that though her initial decision to close the field station was meant to be final, she was presented with a proposal from Professor Thomas Trott of the biology department to keep the programs going. A definitive decision, she said, is imminent.
"I would say that there is still a very good chance that the station will not go forward," she said.
On top of faculty, students have been speaking up to attempt to change the field station's fate. Tirado said she wants to work toward more awareness of the field station and biology department as a whole.
"We have a really good biology department just kind of hidden in the corner, just like the field station is," she said.
A website has been developed to spark discussions for the field station to remain open.
At friedmanfieldstation.com, supporters can make donations, sign petitions, and read stories about the field station from students and professors.
The possible closure, Toyoda said, was not a decision that came easily, as she has seen that students receive valuable experiences out of the field station.
"I understand their love of the field station and I agree with them. On a number of levels it is a unique environment," she said. "It's not a black and white thing."
Leave a Comment
About the Contributor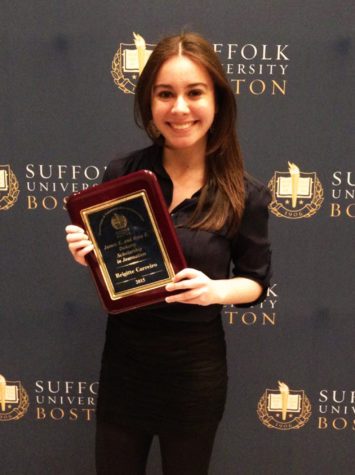 Brigitte Carreiro, News Editor
News Editor for the 2015-2016 year, print journalism major and intern at the Improper Bostonian magazine.