Celtics' young team could keep them out of postseason
The Celtics are expected to start the 2015-16 season with only minor adjustments to their roster. This will only change, however, if Executive Director of Basketball Operations, Danny Ainge, makes a huge trade.
The team acquired big-men Amir Johnson and David Lee, who played for the Toronto Raptors and Golden State Warriors, respectively.
With that said, the team will continue to draft rookies in its attempt to build a youthful team with an entire roster younger than 30 with the exception of Lee, who is 32. However, Lee's health and productivity on the court this season is questionable due to his recent health problems.
The roster being what it is without a budding star — unless point guard Marcus Smart has a stellar sophomore season — will give the team a season similar to the one it had in 2014-2015.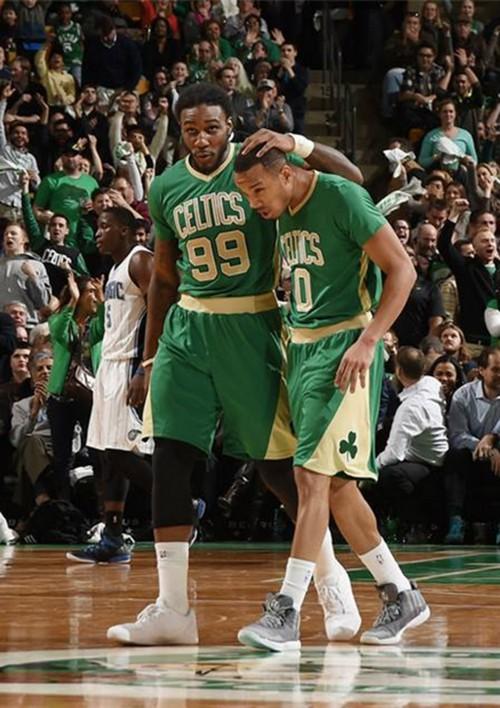 The only difference is it'll be much harder for them to make the playoffs this year with a young team, thanks to changes in the NBA's playoff format. In case you haven't heard, division winners aren't guaranteed a top four seeding anymore.
The more competitive format will make it much more difficult for the Celtics to make the playoffs in 2016. If I dare say it, the Los Angeles Lakers, New York Knicks and Miami Heat have a better chance of making the postseason due to adequate roster upgrades.
Their perennial All-Star players Kobe Bryant, Carmelo Anthony and Chris Bosh also returned after missing most of last season due to either season ending injuries or life changing health problems.
Just when you thought the Celtics' playoff chances couldn't get any worse, they do.
The Oklahoma City Thunder will feature a healthy trio consisting of MVP candidates Russell Westbrook and Kevin Durant, as well as shot-blocking extraordinaire, Serge Ibaka.
After the Thunder, there's the Indiana Pacers who will welcome back Paul George for a full season. They'll utilize his sidekick in Monta Ellis, who's just a flat-out scorer.
Those are four teams the Celtics will somehow have to beat in the playoff chase. But with the league being dominated by superstars, it will be hard for the youthful team to experience a playoff atmosphere again.
Of all the playoff teams last year, Boston was the only one without a player in its starting lineup to make at least one All-Star game.
All odds are against the Celtics this year, with more doubters than supporters. It'll be up to them and head coach Brad Stevens to shock the NBA fan base and make the playoffs in a more competitive landscape.
The team is accustomed to grinding to gain respect and what they want. It'll be interesting to see how the team plays and if they can actually improve off of last season.
Leave a Comment