Andrade's legacy honored: Respected NESAD professor, artist, and sculptor influenced students beyond the classroom
Suffolk experienced a profound loss this week as a New England School of Art and Design professor and admired colleague was killed in a traffic accident on his way home from work, according to Suffolk officials.
Paul Andrade, instructor and woodshop manager, received his Bachelor of Fine Arts from Rhode Island School of Arts and Master of Fine Arts from Rutgers University. Andrade's recent work was featured at Kingston Gallery, an artist-run expo in Boston's SoWa area that showcases work by emerging, mid-career, and mature artists.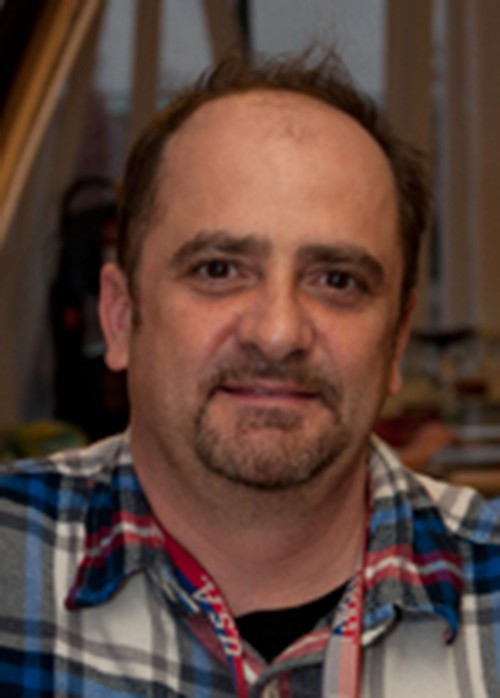 President Margaret McKenna sent an email to students after hearing the news of his death.
"Paul taught foundation drawing, so he played an important role in introducing students to the university and to visual exploration. He also taught three-dimensional design and managed NESAD's woodshop. And, as an artist in his own right, Paul exhibited in and around Boston," McKenna wrote.
Sandro Corella, a NESAD interior design lecturer, considered Andrade as a close colleague.
"I had the opportunity to first meet Paul when I arrived at Suffolk NESAD in the spring of 2014," he said. "He stopped me in the hall when he saw me sporting a Harley Davidson patch and asked me if I ride, and we broke into an endless conversation that started with the care of motorcycles, then of tools and art, and he showed me the skeletal constructions that he and his students had done in class."
As NESAD's woodshop go-to-guy, Andrade was passionate about his work and strived to help students produce pieces that unlock truth and open up critical debate, according to his faculty page on the university website.
"Teaching is a collaborative experience for me," he wrote on the page.
"That woodshop was like a playland for student," said Professor Lydia Martin, Andrade's long-time officemate and friend.
Sophomore Sylvan Huynh, an illustration major and graphic design minor, recalled Andrade's teaching style fondly.
"He always believed in his students. He encouraged strange, bizarre ideas no matter how wild, and he would always be willing to make those bizarre and wild ideas come to life," Huynh said.
"Paul was always alit with fascination and would change subjects on the turn of a dime, often with a new discovery," said Corella.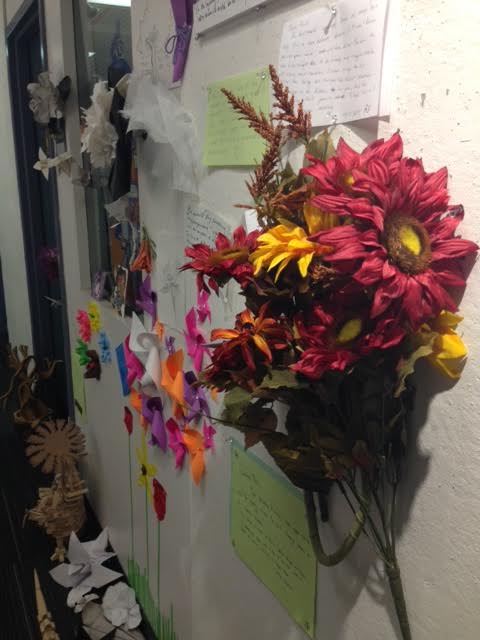 Junior William Barry, graphic design major, recalled a moment he shared with Andrade in his Foundation Drawing I class.
"I wasn't really good at drawing from live observation," he said. "[Andrade] always found something to latch onto that definitely helped out with my confidence. Now I am a graphic design major and drawing is a crucial part of that. He was definitely one of the most memorable teachers I've ever had."
Inexperience like Barry's in an entry-level course typically may cause stress for an art student. However, Andrade helped Barry remember the importance of finding humor in everything you do.
"He came over and kind of stood there for 30 seconds or so and assessed [my drawing] with squinty eyes," he said.
"'This definitely looks like something Picasso would draw.' He understood that not everyone's spot on every day with drawing and we had a laugh about it and continued on with the day."
"That's my favorite memory of him," Barry concluded.
The university will hold a remembrance ceremony, although no plans have been communicated yet, according to a university official.
"There's a huge hole right now [in NESAD]," said Martin. "This person that has helped everyone is gone, and it's heartbreaking."
It is obvious that there was a definite personal connection between Andrade and his students that went beyond the classroom. He will be sincerely missed by the Suffolk community.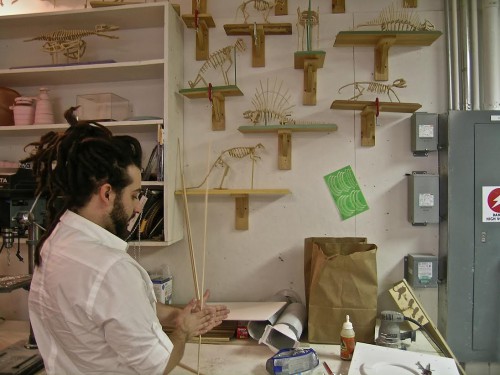 "My goal is to empower my students with life-long learning skills that allow them to adapt in visually dynamic culture, and I feel privileged to be a witness to this transformative process," Andrade wrote on faculty page.