Rare employment opportunities for international students
The long process international students must undergo to land a job or internship while studying in the United States has some students concerned with Suffolk University's system of helping its students find what they're looking for.
Junior Nicolas Passaro, an entrepreneurship major originally from Venezuela, is one international student who has found it difficult to figure out exactly what he must do to become employed while living in Brookline throughout his college career.
"My problem with getting a job is that there's no clear way of doing it. There's nobody really directing you in the right way. At least here at Suffolk, I haven't felt that sense of system for international students to get a job," said Passaro.
Passaro first began looking into getting a job when he decided to remain in Boston during the summer instead of going home to Venezuela last year.
"Going back home wasn't an option, even more because of the situation there was last year in Venezuela, where there were so many protests. The country was collapsed, so there was really no point in going home," he said.
Passaro said his goal was to work or get an internship while taking summer courses at Suffolk, but realized too late the process of getting a job as an international student takes a long time.
According to Marina Simardi, a junior from Brazil, international students cannot get a social security number without first getting employment approved by a Suffolk advisor and sponsor. Additionally, an international student's job or internship must meet certain criteria: it has to relate to the student's major and not exceed a specified number of work hours. This process makes it difficult to find a placement efficiently.
"When you put on your job application that you need a sponsorship because of a visa, I feel it makes it harder for the person to be interested in you when there might be an American with the same credentials as you that will not need sponsorship in the future," said Simardi.
Passaro said the many steps required discourage him and other Suffolk students, and they believe Suffolk could be doing more to help.
"I talked to a lot of my friends, and it's very hard here to keep entrepreneurial spirit because there's so many hoops you need to jump through in order to get to that point," he said. "The issue I have is so many people tell me so many different things, and it confuses where I need to go, who I need to talk to."
To get a work-study job at Suffolk, international students apply for a social security number rather than going through the process that getting an internship requires. After getting a social security number and working at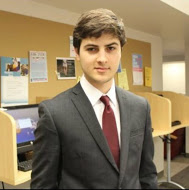 his work study job this year, however, Passaro realized it is lacking what he actually needs out of a job to feel fulfilled.
"A lot of international students do work study just to get a social security number," said Passaro.
"Now I'm in this scenario where I'm at my work study but I don't learn as much in a work study because most of the time it's more of a 'study' than a 'work.' I'm not really learning anything," he said.
Some international students believe American students have a much easier time landing internships and getting jobs. Passaro, whose sister was born an American citizen, sees the discrepancies.
"As an American you don't have to get approval from anyone. You just go to whatever job you want and apply and that's it. You write your cover letter, you write your resume, you send it, that's it," he said. "[My sister] found an internship during college very easily."
Passaro hopes Suffolk will soon facilitate the process for international students to get jobs and internships.
"What I don't like about the system is that nobody knows where to send you. There's not a clear system of what we should do," he said. "As an entrepreneur, I'm looking to fix this problem, for any college in the U.S.," he said.
International students are looking to make their stay in the U.S. worthwhile by working or interning, but the lack of instruction from the university ultimately hinders their ambition.
Leave a Comment
About the Contributor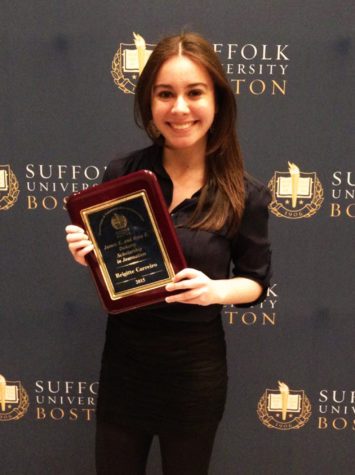 Brigitte Carreiro, News Editor
News Editor for the 2015-2016 year, print journalism major and intern at the Improper Bostonian magazine.