Strides taken toward awareness for sexual violence by BARCC
As someone who experienced sexual abuse as a child and again in college, Boston City Councilor Ayanna Pressley knows the shame and the loneliness that comes with sexual violence. Participating in Sunday's Boston Area Rape Crisis Center's annual Walk for Change, Pressley said in a speech that there needs to be zero tolerance for this kind of culture.
More than 1,000 supporters, sporting white BARCC T-shirts and exercise pants, came together in Brighton to help raise awareness and money for victims of sexual violence. T-shirts hung in the wind like flags, many of them representing traumas and pains experienced by sexual assault survivors.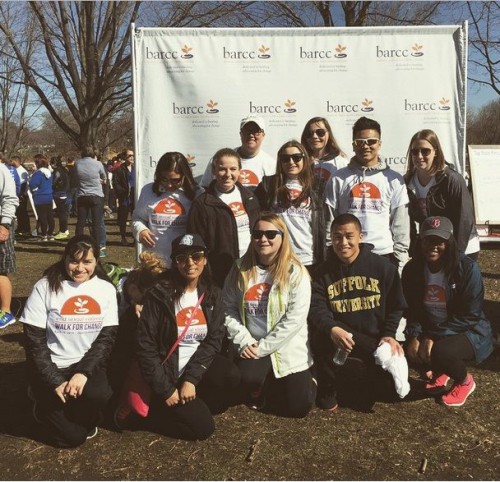 The walk's kick-off started at 9:30 in the morning with guest speakers talking about the importance of the event. Pressley in particular gave a speech on sexual violence that moved the crowd to applause.
"Standing here as a survivor feels good to stand among my tribe. [Rape] is a crime that does not discriminate. I'm here to help my fellow survivors walk from self-loathing to self-love, to walk from isolation to community, and to get on a pathway to healing," shouted Pressley.
After her speech, she passionately counted down from five for the crowd to begin walking and thus begin to show the world they will not stand for sexual assault and violence. The crowd entered through an archway made of purple and orange balloons to Katy Perry's "Roar" to begin walking the five kilometers around the Charles River at Artesani Park.
Despite the trees still looking like it was the middle of fall, the weather was a refreshing 66 degrees. Participants were petting dogs and pulling their babies in wagons.
"I wanted to be here to support the cause and make a difference. I want to end sexual violence and be with people who support the cause as well," said Elizabeth Quaranto, a participant from Newbury College. "Most of my friends have been victims of sexual assault. I have been a victim of sexual assault. This is relevant to my personal life and many others as well. It makes a direct impact on people and they don't speak out about it or are open about it"
According to the Rape Abuse and Incest National Network, 68 percent of sexual assaults that occur are not reported to the police. In a 2012 survey, the Center for Disease Control reported that nearly one in five women and  one in 71 men have reported being raped.
There were 21 college groups  and about 75 event volunteers who attended the event, said Christine Slater, a development associate at BARCC. Of the 21 college group attendees, a group of 17 Suffolk students and faculty were there as well, according to Paulette Giambalvo, the assistant director of the Health and Wellness Services.
"Being together matters because survivors matter and all of us who do this work need to stand together," said Lisa Tieszen, project coordinator at the Center for Violence Prevention and Recovery at Beth Israel Deaconess Medical Center.
"At this past event, BARCC has raised over $156,000, making it BARCC's most successful fundraiser to date," said Slater.
Once participants reached the end of the walk, which welcomed people of all genders and ages, they were able to take pictures, talk to their friends, and choose from a variety of food trucks.
To learn more information about BARCC and their fight against sexual assault and violence, visit their website at http://barcc.org/.
Leave a Comment
About the Contributor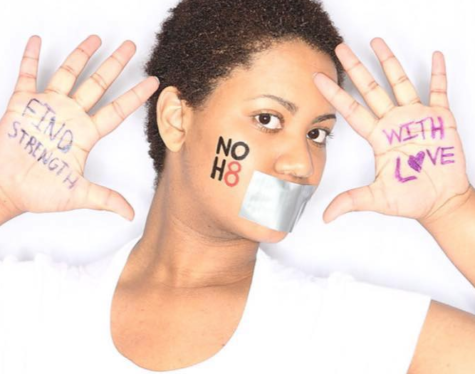 Katherine Yearwood, Staff Writer


As a senior at Suffolk University, I major in Communications with a concentration in print journalism and a minor in sociology. I have worked with The Suffolk Journal since 2015. The stories that have been the most electrifying to write are the ones where I am working with people who inspire me or the ones that allow me to call attention to social justice issues on or off of Suffolk's campus.