Rams build momentum heading toward playoffs
The Rams started off the week in impressive fashion, sweeping a doubleheader on Sunday against a conference rival Albertus Magnus.
The Rams narrowly won the first game 3-2, following the complete game effort of starting pitcher Josh Desai. The senior tossed seven innings, surrendering four hits and two runs while striking out ten.
Offensively, shortstop Sean Cameron got the scoring started with his RBI double in the bottom of the third, followed by Julien Plana's RBI to put the Rams up 2-0. After a Jon Lapolla walk, JC Collette and Luke Ronchi were both hit by pitches, forcing home what would be the game winning run for the Rams.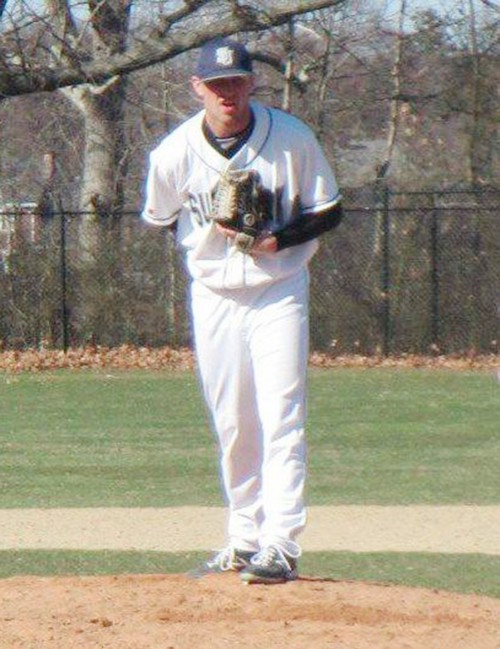 In the second game, the team broke out offensively, scoring eight runs and only allowing four. The offensive onslaught was led by the Rams first four batters who combined for seven RBI, eight hits and two walks. First baseman JC Collette also added an RBI to the mix, giving the Rams their second win of the day, and sixth in their last nine games.
On the mound, sophomore Tim Conroy and junior Cal Carroll split the time with 3.2 and 3.1 innings, respectively. Conroy, the starting pitcher, struggled, giving up three earned runs and walking as many. However, his effort was enough to keep the Rams afloat before turning the ball over to the bullpen.
"We didn't play our best baseball Sunday, so I think we could use that as a positive since we still got the two wins," said Carroll.
On Tuesday, the Rams' brief winning streak came to halt, as the team lost 6-2 to Lasell in a makeup game originally scheduled for April 8. After the loss, the team's record stands at 10-13, with a 6-4 record in April.
On Wednesday, the team will take on Wheaton, a non-conference opponent, followed by another non-conference matchup against Eastern Connecticut State University, and two doubleheaders against Norwich and Saint Joseph's College of Maine, both conference match-ups.
"We need to take care of business this week with the rest of conference play. It's crazy but you have to be mentally tough," said Carroll about the team's packed schedule. "You got to want to be out there. We love playing baseball, especially for Suffolk. We have a lot of pride, and we love playing everyday. It's awesome."
The Rams' games on Wednesday and Thursday will both begin at 3:30 p.m. Games one and two of Friday's doubleheader will begin at 1 p.m. and 3 p.m., while Saturdays games will start at noon and 2:30 p.m.
Leave a Comment