Men's baseball aim to bounce back from sluggish start
By Brian Horner
The men's baseball team is looking to rebound after suffering three consecutive losses in two weeks at the hands of Fitchburg State, MIT, and Salem State. The games were largely one-sided affairs, with the Rams surrendering 16 runs and scoring just three throughout the streak.
Despite the lack of offense, the major fault in the Ram's roster is the pitching, which has plagued the team for the duration of the young season.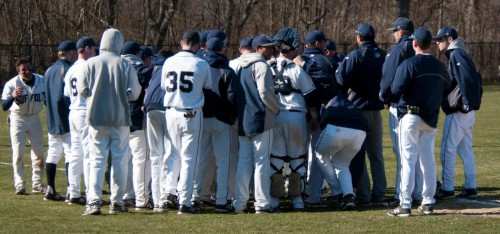 In their most recent loss, the Rams fell 11-1 in a very lopsided game against Salem State.
Starting pitcher Worth Walrod tossed three innings, surrendering as many earned runs and striking out two. The job on the mound was passed down to the five other pitchers.
The relievers failed to carry the load, as the five pitchers surrendered a combined eight earned runs on the day.
And while the Rams' pitching hasn't been performing well, the offense has been almost non-existent.
The team has had five hits in each of the past three games and have not put more than two runs on the board since their win against Roger Williams on March 13.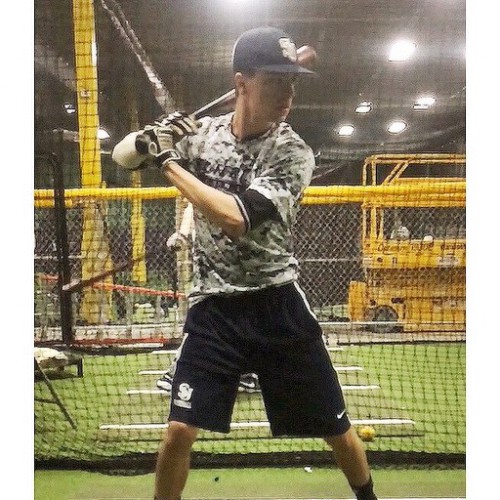 But despite the bad stretch, Alec Costanza, a freshman infielder, has high hopes for the future of the team, especially after the Rams won the ECAC championship last year.
"We're struggling just as much offensively as we are defensively," Costanza said. "For now, we just have to concentrate on getting the bats going at the plate and to keep throwing strikes from the mound."
The Rams' past results have shown moments of greatness, with games like the extra innings win against Roger Williams standing out. On the day, Chuck Gibson tossed seven innings of scoreless relief, and Drew Carter supplied that game winning RBI in the 12th inning. Costanza and the Rams continue to have confidence in the team as they approach the second half of the season.
"Baseball is such a mental game," Costanza said. "We have to stay tough mentally and once we win a few the confidence will come and we'll be rolling through the season."
With more conference games down the road, the Rams look to improve their record as they aim for a shot at repeating a championship season.