Despite late arrival, Cope Rocks
Article by: Thomas Logan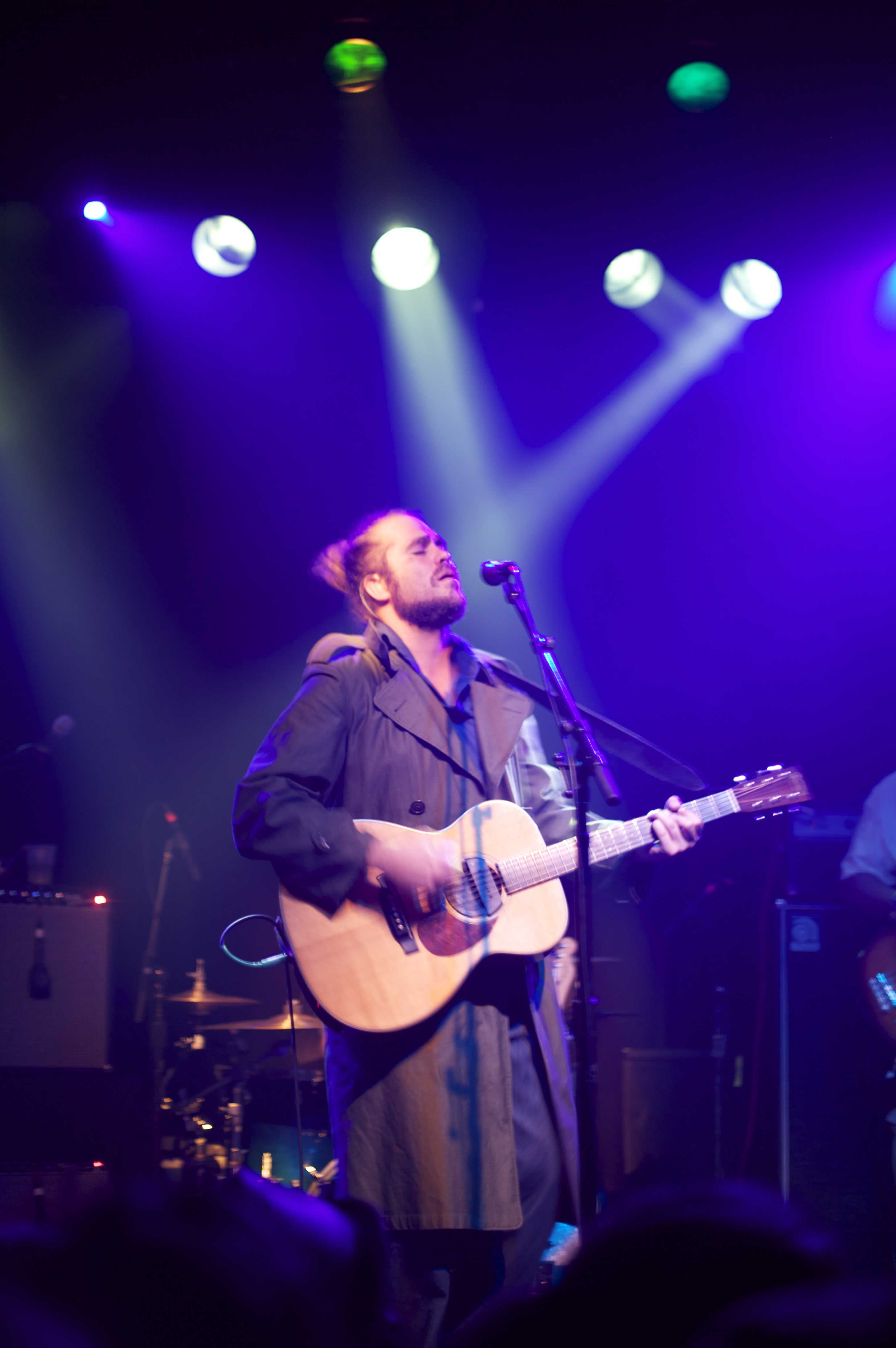 When you're looking to hang out and relax, there's nothing like folk music to set the mood. From straight-up folk acts like Nick Drake and Billy Bragg to more contemporary acts like Andrew Bird, it's a genre that defines chillin'.  Citizen Cope, a musician that plays folk with traces of blues and reggae, played sold out shows at the Paradise Lounge from Feb. 25 to Feb. 27. One could easily see why their shows were sold out. To say the least, he really knows how to put on a show. When Citizen Cope (real name Clarence Greenwood) went on, the crowd simply went wild. Although there was no opening act, and the show started an hour late, Citizen Cope could really get the crowd to sing along, and his encore was very enticing.  Citizen Cope and his backing band were still able to put on a terrific performance despite the slow and boring start.
The only real problem with the show wasn't the band but the venue. The Paradise Lounge is fairly small, and when you have a sold out show, it gets rather packed. It was hard to move around the venue, and there were a lot of people bumping into other people. At points the crowd was so loud that it became incredibly hard to hear the band play, and when Cope decided to talk to the crowd between songs only to say "Great to be here in Boston," it sounded like he was mumbling.
That's not to say seeing Citizen Cope live wasn't an enjoyable experience. After his initial set a number of people left, which made it much easier to hear Citizen Cope rock out. Being able to really hear Citizen Cope showed that in addition to having a good drummer and a good bass player, the lyrics are excellent as well. In the song "Salvation," Citizen Cope proclaims, "But now you've got to deal with me instead/ I'm downstairs on the Motorola/ You know I've got three golden bullets/ And I'm shooting for your soul." The lyrics were truly profound and poetic.
The encore really showed why so many people wanted to see this band. Citizen Cope played such songs as "Let the Drummer Kick" and "Salvation" (off of his self-titled album) that sounded far better performed live compared to their album versions. The band muting their instruments and letting the crowd sing parts of the song really contributed to the overall experience. There was much enjoyment to be had at the concert, even if it was hard to hear the band play at times. The beat was right and the bass was great, and isn't all that matters?