Multicultural summit pushes students to organize and participate for change
Millennials have been praised for their willingness to engage in social issues that matter to them. At Suffolk, the Office of Diversity Services recognizes the power of students to create change, and this year marked the eighth Annual Multicultural Summit, an event that draws students interested in social justice and organizing to create change.
This year's speaker, PaKou Her, an anti-racism and social justice organizer, guided a full audience in the Donahue Cafe on Saturday to explore their own identities and strategies to create waves on campus.
"What is happening today," Her said, "is so you all can ask yourselves, 'What can we do?'"
Her is the campaign director at 18 Million and Rising, an organization that advocates for the underrepresented Asian and Pacific Islanders population in the U.S. She is also part of Tseng Development Group, "a firm that provides consulting, training, and coaching on anti-racist/anti-oppressive leadership development, organizational growth, and systems change," as described on the 18MR website.
The audience, a mix of students, diversity peer educators and a few faculty members, was divided into smaller groups as part of the interactive portion of the event.
One workshop outlined the power of oppression, where Her used an analogy of a moving walkway, such as those found in airports, to describe how society impacts everyone.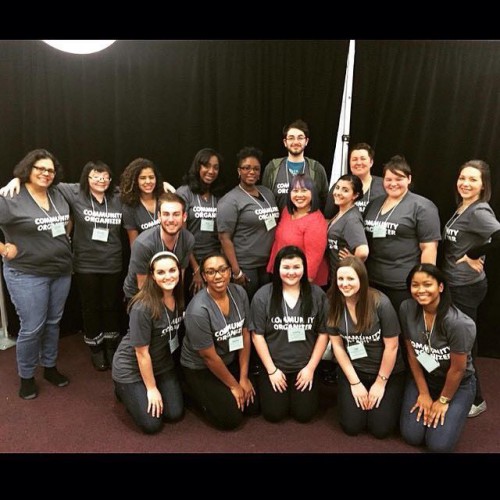 Describing the moving walkway as the world we live in, Her explained that we will continue to move throughout society even if we do not actively participate in it, as it will continue moving without our input. The walkway can represent moving through oppression caused by sexism, racism, or other topics where social inequality is found.
In the afternoon session, each group was assigned to create a skit on an issue they found on campus that students would like to address. Among the ideas presented were increasing the number of gender neutral bathrooms, Suffolk's accommodations for students with disabilities, and the high cost of tuition.
President Norman Smith announced on Thursday that tuition for the next school year will be $33,800, a $1,270 increase from the current cost of tuition. The students' skit demonstrated that tuition, on top of books, transportation, and food, was high on their list of concerns.
One solution the group proposed to alleviate the increasing costs at Suffolk was adding more copies of the required textbooks at the library so that students may use those rather than buying them online or at the bookstore. Currently, the Sawyer Library offers textbooks needed for classes, but one or two copies per course.
Commuter students addressed the issue of how some professors have not been understanding when students walk in late to class because of the recent problems caused by the MBTA after Boston experienced record-setting snow.
While students who live on campus benefit from being able to walk to class, the students who made the skit on commuting explained that living on campus is not accessible to everyone because of the cost of living in the residence halls.
"As students," Her said after listening to the grievances expressed through the skits, "you need to realize the power you have to create change."
Leave a Comment