Pro Sports Column: Isiah Thomas trade proves Celtics' future looks bright
Following the NBA trade deadline, the Celtics now have a true scorer in point guard Isiah Thomas.
Thomas won't just replace Rajon Rondo, but can top the former Celtic as a shooter.
The Celtics traded bench player Marcus Thornton and a first-round pick they acquired from the Cleveland Cavaliers to the Phoenix Suns to get Thomas.
With three years left on his contract, it appears Thomas, 26, is now part of the plan for building this team. He is averaging 15.2 points per game and 3.7 assists this season with the Suns. He is producing similar numbers to Jeff Green, who was traded to the Memphis Grizzlies, and no Celtic has been able to average more points than Green all season.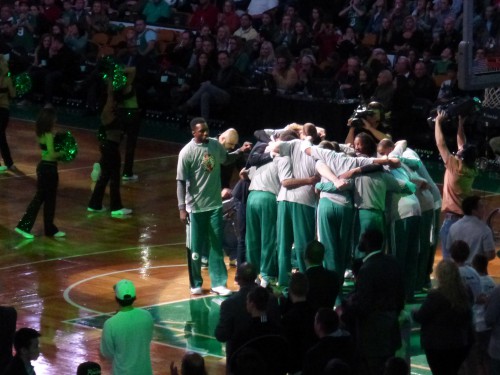 Thomas has one start this season. You are hearing this correctly. Thomas is averaging as many points as Green and is a bench player who shared time with Suns' point guard Goran Dragic, now a member of the Miami Heat.
Thomas was signed by the Suns in the 2014 off-season, expecting to be able to play with Dragic in a two-guard offense. The plan failed, now both guards are with different teams.
Before he signed with the Suns, Thomas was starting with the Sacramento Kings. He was one of 13 NBA players to average more than 20 points per game.
The Celtics have now traded for a top scorer in Thomas and it cost them a bench player and a low first-round draft pick. Thomas is still averaging a lot of points while sharing minutes. Imagine what he can accomplish with more floor time with the Celtics.
He is also a fantastic passer. His 3.7 assists do not speak for his ability. In his final year with the Kings, he averaged 6.7 assists. It is his lack of minutes that skew his overall statistics, which is why he has gone under the radar this season.
Danny Ainge pulled off the steal of the trade deadline. It has gone almost unnoticed to the public eye since the Celtics are struggling this season and since, on paper, Thomas is a bench player.
Besides a rim protecting center, the Celtics have been desperate for a scorer. This is one piece of the puzzle filled. Now rumors are swirling about how the Celtics might try to get one of two centers, DeMarcus Cousins or Omer Asik in this summer's free agency.
Gerald Wallace's contract continues to hurt the Celtics' chances of signing anyone big, but with the backcourt looking complete with young players, it is easier to see how this team is starting to come together.
Forward Jared Sullinger will miss the remainder of the season, which will hurt the Celtics chances for a playoff berth.
Even if a playoff-run fails, the Celtics have some money to play with in free agency, plus with the Brooklyn Nets falling apart, the Celtics are positioned for a high draft selection in 2016.
They are building their future with young talent, fans need to be patient for Wallace's contract to expire.
With the new edition of Thomas, the Celtics are making the right moves to become contenders once again.
Leave a Comment