'Hope for the Homeless' student pays it forward
Hope for the Homeless, a new, nonprofit organization started by Suffolk freshman Amanda Jean Hogg, is working to lend a helping hand to the homeless of the Boston area.
Hogg, a native of Maine and sociology major with an early childhood education minor, started the organization about two weeks ago as a way to create a community that strives to acknowledge the homeless of this city.
"The mission is to show homeless people that they haven't been forgotten or overlooked in our society through little acts of kindness," said Hogg.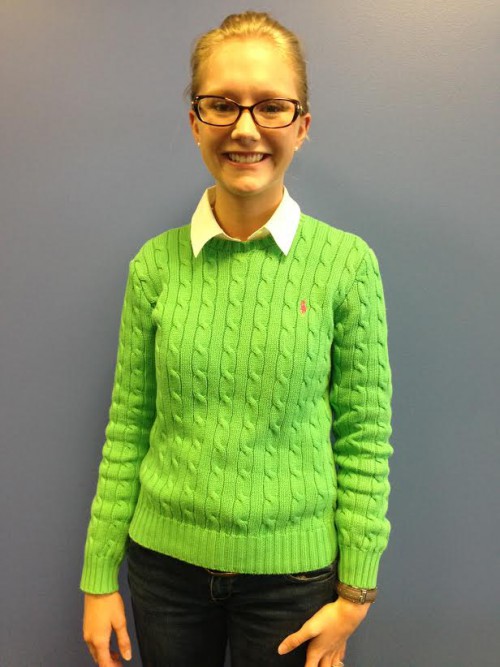 The idea for Hope for the Homeless first came about when Hogg approached a homeless man on Tremont Street, only to find that he was unconscious and unresponsive, she said.
"I called 911 and the paramedics came, and it really kind of bothered me that no one took the time out of the day to notice this man, and I know hundreds of people noticed it and saw him but I couldn't figure out why no one stopped," she said. "That prompted me to do something and remind people that just because they're homeless doesn't mean they're less than you or I."
Though the organization has only recently gotten its feet off the ground, Hogg said that she is already getting lots of positive feedback and is gaining a following, with more than 50 people who are on board with Hogg's cause and who wish to volunteer their time for fundraising and other events.
"Currently it's just me running it, but I have received emails from a few other students of the Suffolk body who would like to join the cause and help me as an administrator," she said. "A lot of people really think it's a great cause and a good idea, and a lot of people are really adamant about joining."
As of now, Hope for the Homeless is only Suffolk-based, though Hogg desires to expand beyond the university in the future.
Hogg said she hopes her goal of aiding the homeless and making them feel acknowledged will be accomplished through fundraising that can support the organization's endeavors.
"It's my plan to hold fundraising events, where we would receive donations for clothes, food, and money," said Hogg. "Clothes would either be handed out to homeless shelters or homeless individuals on the street, food would be given to food pantries, and money would be for us to do our acts of kindness, like say, go to Dunkin Donuts and buy coffee and just hand it out to them."
On top of donations, Hogg said that she would be actively going out into the city to directly lend a hand to helping the homeless.
"I also plan on volunteering my time at soup kitchens, and I'd like other group members to do that as well. So it would be an organization where we do things together," she said.
Hogg said she wants to make Hope for the Homeless an official Suffolk University club organization.
"I looked into starting it as a Suffolk club [first], and that's a long process, it doesn't just happen overnight. So it's my hope to get members first, and that would make the process of starting a club or organization through Suffolk easier," she said.
When asked how she balances schoolwork with starting an organization, Hogg said that she does not see it as a challenge.
"I don't really consider it so much balancing. I make the time because it's something I'm passionate about," she said.
Hogg's mission to create a better society for the homeless can be found at bostonhope4homeless.weebly.com.
"Time needs to be taken out of our days to care for them and respect them. They're still individuals, and we're not sure where they came from before in life, so they should be respected and pointed out," said Hogg.