Manhunts in France end
Two suspects in the attacking of the Charlie Hebdo building were killed Friday after several hours in a standoff with French police.
The suspects, identified as Cherif and Said Kouachi, emerged from a printing company building in Dammartin-en-Goele, a small town about 20 miles from Paris, and began firing at police before being fatally shot themselves, multiple news outlets reported. They held one hostage captive in the building, and two police officers were injured in the incident, BBC said.
Sylvain Gaulier, a Suffolk University graduate and former Journal staff writer who now lives in Lille, France, said emotions regarding the death of the brothers are mixed across the country.
"I heard on the radio a Charlie Hebdo journalist regretting the fact there won't be a trial. However, another Charlie columnist and Doctor Patrick Pelloux disagreed and did not think a trial would have given explanations to people and they could have convinced other people in jail," Gaulier said. "I agree with Pelloux, I don't feel much empathy for the killers and I don't believe a trial would have been important."
While the two Charlie Hebdo attackers were cornered by police, another situation erupted in Paris when a gunman entered a Jewish kosher supermarket, according to multiple news sources. Hours later, several hostages were freed from the supermarket after five small explosions went off, but four hostages and the gunman were killed, BBC said.
The gunman, who BBC identified as Amedy Coulibaly, 32, had gone into the supermarket with two automatic weapons. Coulibaly is also believed to be the man who killed a policewoman on Thursday.
Police have also issued a warrant for Hayat Boumeddiene, 26, for aiding Coulibaly, according to the Wall Street Journal. According to BBC, Boumeddiene is still on the run.
According to CBS News, one worker for the printing company was hiding inside the building throughout the standoff, unknown to the brothers. Throughout the standoff, the man was on the phone with police feeding them information.
"The media said the brothers who killed the journalists have been in the American blacklist of terrorists for a long time," Gaulier said. "So of course, the people here are asking themselves questions, such as, why didn't the government try to do something like this before with this kind of record?"
The Kouachi brothers are linked to militant groups, according to USA Today, as they shouted Islamist slogans throughout the attack on Wednesday.
According to the Wall Street Journal, only one of the Kouachi brothers possess an extensive criminal record.
In 2011, Said trained under al Qaeda in the Arabian Peninsula. He returned to France later that year. According to French officials who spoke to the Wall Street Journal, there is no evidence al Qaeda ordered or directed the attack.
Cherif, who is the younger of the two brothers, appeared on the U.S. list of suspected terrorists and was listed on the U.S. government's no-fly list, according to the Wall Street Journal.
BBC reported both of the brothers grew up in an orphanage in Brittany, France, and Cherif did not convert into a radical Islam until al Qaeda ideology was introduced to him at a Mosque by a preacher.  The Wall Street Journal said he was preparing to join others in 2004 who were preparing to fight U.S. troops in Iraq, but was stopped by the French government.
In 2008, Cherif was sentenced to prison for belonging to a terror group, yet he never actually went to prison, according to BBC. Two years later , he was suspected of plotting a convicted terrorist escape from prison. He went to court, but because of the lack of evidence, he was set free. Since then, there hasn't been any record of criminal activity until Wednesday's attack on Charlie Hebdo.
Next week's magazine will print one million copies, rather than its usual circulation of 60,000, Richard Malka, a lawyer for Charlie Hebdo, told BBC.
Leave a Comment
About the Writer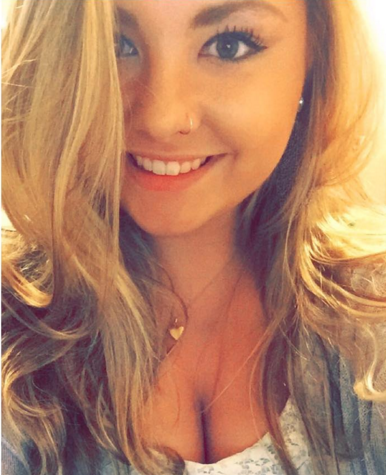 Alexa Gagosz, Previous Editor-in-Chief
Former Editor-in-Chief of The Suffolk Journal, fighter for equality and former World News Editor. Most likely found in The Journal's office, getting lost in the Massachusetts State House or frolicking around Boston Harbor. Thrives off of investigation pieces that consume her.