Jeb Bush's potential problem with his potential run
Jeb Bush has bigger issues than being part of the "Bush" family tree, if you can think of such a thing. Yes, the "average American" is sick of the same family legacy tirelessly running for a political office, and certainly doesn't want a third Bush member up on the hill as president. Unfortunately for Jeb, memories of his brother's presidency, which was full of financial downhill and two wars, are still fresh. Yet with Jeb's son, George P., in the political eye stating his father's run is "very likely," the anticlimactic anticipation of Bush's bid on the ticket might happen sooner than we think.
While Jeb Jr. may please broadcast journalists in interviews saying the family is "getting fired up," the candidate holds a nasty burden that will surely haunt him throughout debates and in the public eye. Surely, Bush will have enough problems in the primary before his name is even entered.
The Bush legacy may hold some dishonest remarks, unfulfilled promises, and some entertaining statements. It also holds a number of loyalists who will be happy to donate too much money to start a campaign very quickly.
In every aspect, I believe running for president will not add to Bush's legacy, but will be political suicide.
Not only is Bush currently considered the "smarter" brother, but he was a successful governor of Florida, a mentor to Marco Rubio, and businessman. Running for president will unlock every door that his wife has time and time again tried to nail shut, including personal issues and his daughter's past history with drugs. It would be in Bush's best interest to not follow his brother's father's footsteps — political family or not.
According to Outside the Beltway, his exploration of the presidential run is looking more like a campaign with the start of a fundraising operation looking serious. Several fundraising events are scheduled in Washington and Florida by the end of the month.
Republicans number one problem with Bush will be his side on immigration. He may have soft spot of "reaching out to the Latinos," as the Washington Post likes to call it, as his wife was born in Mexico and he speaks fluent Spanish, but the thought of an immigration reform will make the party recoil in horror. Even worse for him is his sympathy toward undocumented immigrants, something the Republicans find to be a disgusting characteristic for the next leader of the free world.
Bush's second issue is Common Core, which he obsesses over, but has the rest of the nation, especially families, cringing. Even so, it has the entire party feeling as though this newly empowered symbol of Swedish-style education is an issue of deep importance for every Republican with national ambitions.
Not only does Bush push for the government to hold standards on education, but he is also the head of the Foundation for Excellence in Education and Conservatives for Higher Standards; both organizations devoted to advocating for the standards. According to the Miami Herald, his problem goes deeper than policy, and he might also be cutting himself a check worth millions through these organizations for the usage of Common Core.
Bush's problem is that he needs to be conservative enough to win over the base of the party, but steady enough to win over the electoral vote, while also keeping to the promise that he was not going to change his positions in order to win the nomination.
Even though I'm not a Republican by a long shot, many from the party might realize that Bush is exactly everything they are fighting against when the campaign begins.
Leave a Comment
About the Writer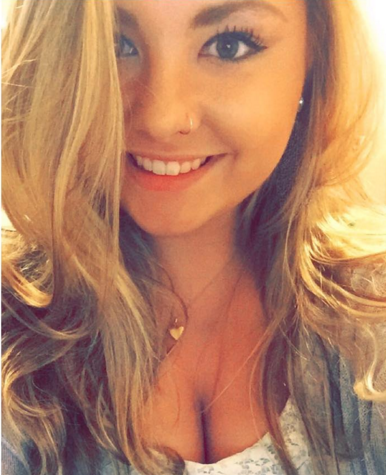 Alexa Gagosz, Previous Editor-in-Chief
Former Editor-in-Chief of The Suffolk Journal, fighter for equality and former World News Editor. Most likely found in The Journal's office, getting lost in the Massachusetts State House or frolicking around Boston Harbor. Thrives off of investigation pieces that consume her.