Russia's economy takes a blow
Back in April, Forbes Magazine reported that the U.S. Treasury Department announced further sanctions on seven Russian officials and 17 Russian companies. One of those companies was Rosneft, Russia's largest oil economy, led by Igor Sechin. The other companies included several financial institutions and a number of firms connected to the energy sector. These sanctions included visa bans, restrictions on trade, and asset freezes.
In October, BBC reported that in Moscow, Russian President Vladimir Putin was quickly examining and gloating about the sanctions imposed on Russia by Washington and the European allies. Putin explained it was "silliness" and they were to only break the Western economy.
Unfortunately for Russia, Putin was wrong. The economy in Russia is suffering as oil prices are plunging. The source of the break in the economy? Politico says it might have something to do with President Barack Obama's strategy of sanctioning and where he isolated Russia.
Freshmen Alexi Korolev, who is originally from Moscow, proclaimed the Russian currency has dramatically dropped in value, as it exports nothing but natural resources, which means with each drop in the price of oil, the value of Russian currency drops as well.
"One of the theories for such economic downside in russia, is the russian central bank devaluing its currency to raise finances internally with ease." Korolev said, "Yet none of the salaries have been raised, with additional 25 percent of recent redundancies taken place in Moscow"
Politico reports the price of oil, which is what Russia primarily relies on, has dropped by a third.
Many Republicans believe Obama's policy has been too timid, but now are skeptical it has actually been destroying the economy, according to Politico.
"I think it's a pretty hard sell to say the sanctions strategy on Russia is what is tanking the ruble right now," said a senior congressional GOP aide told Politico reporters.
"Obama and congress, along with the UN, pressure other oil-exporting states to put down the prices, not willing to, but they are doing it." Kor explained, "The second possible explanation, is somewhat similar to the first one is everyone had made an agreement to put down the prices, in fact, not just to negatively affect Russia, but also with attempts to damage the economy of the U.S."
Another aide told Politico, "The impact of sanctions is absolutely marginal in this story."
However, Korolev disagrees with the Republicans.
"All of the sanctions placed upon Russia were placed there with one purpose and one only: to cripple them," he said.
Despite the differences in opinion about the sanctions, all believe Russia's economy is in serious trouble. Politico reports the Russian ruble fell nearly six percent in value, which is down by nearly half since Putin's comments in early October.
"To hurt 'Putinism,' [the sanctions] do fairly well," he said.
Unfortunately for the people of Russia, they are confused as to why there is internal destruction to the economy.
"Besides all of the external factors pulling Russia's economy down, they are creating extra internal ones."
Why, Korolev asked. "No one knows."
Leave a Comment
About the Writer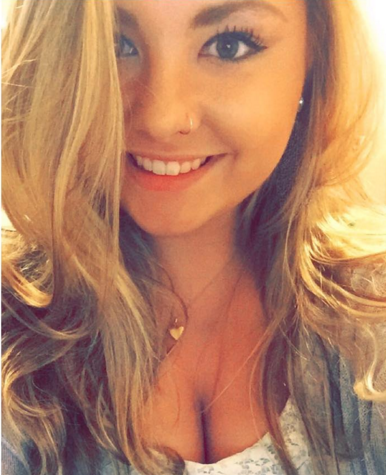 Alexa Gagosz, Previous Editor-in-Chief
Former Editor-in-Chief of The Suffolk Journal, fighter for equality and former World News Editor. Most likely found in The Journal's office, getting lost in the Massachusetts State House or frolicking around Boston Harbor. Thrives off of investigation pieces that consume her.