North Korea sending envoy to Russia to strengthen old ties
Hang on for a minute...we're trying to find some more stories you might like.
North Korean leader Kim Jong-un is sending a special envoy to Russia, without any explanation on the trip, according to North Korean state media. The Korean Central News Agency also did not give out any such information about when the communist party official Choe Ryong-hae would be leaving.
The New York Times reports that Ryong-hae is a member of the Presidium of the Politburo, which is a high-ranking body in North's ruling Workers' Party of Korea. He was chosen as a special envoy for this trip, as reported by the Korean Central News Agency.
The visit is coming next week during the expected UN General Assembly vote on a resolution, put forth by Japan and the European Union, according to BBC, which determines the North's human rights violations record.
A freshman student who wishes to remain anonymous just moved to the U.S. from South Korea said, "It's unbelievable what the North does to people. It's difficult to understand them and how they have the ability to violate human rights like they do to so many. Sometimes it's like you're living in fear everyday."
The Russian Ministry of Foreign Affairs said in a statement to NYT that Choe would begin his eight-day trip to Russia on Monday in order to discuss the economic and political ties. The North Korean report did not give out any details about the trip. South Korean news media told NYT that they have sources saying Choe will meet with President Vladimir Putin.
The trip's goal is to "reconnect" with the country's old Cold War allies, Russia and China, in order to veto any such threat by the United Nations to bring Jong-un in front of the International Criminal Court on accusations of violating human rights, according to The New York Times.
During the Soviet times, the North and Russia had a close bond where Russia would aid the North with supplies and missile technology. "The North's relationship with China has frayed following years of the country being its strongest supporter."
For Russia, the hope is that the envoy will be key to bolster ties with North Korea to aim for a longtime effort to strengthen its role in Asia and their economic expansion, according to The Associated Press.
Beijing is now distancing itself from Pyongyang right after the North raised tensions in the third nuclear test and issued threats of strikes last year against South Korea and the U.S.
Choe, who seems to be Jong-un's closest associate, had gone to Beijing last year as the special envoy to meet Chinese President Xi Jinping and also the South in October to resume senior-level talks as a part of high-profile delegations, according to BBC.

About the Contributors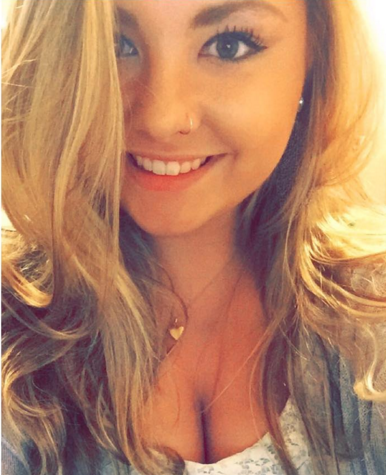 Alexa Gagosz, Previous Editor-in-Chief
Former Editor-in-Chief of The Suffolk Journal, fighter for equality and former World News Editor. Most likely found in The Journal's office, getting lost in the Massachusetts State House or frolicking around Boston Harbor. Thrives off of investigation pieces that consume her.