Pattern of US citizens held prisoners now released by North Korea
Hang on for a minute...we're trying to find some more stories you might like.
By Alexa Gagosz
After two years and seven months, North Korea has finally released U.S. citizens Kenneth Bae and Matthew Todd Miller, the U.S. State Department announced Saturday, according to multiple news outlets.
The two men have been detained in hard labor during their time in North Korea, and were accompanied home by Director of National Intelligence, James Clapper, his office reported to ABC News Sunday. ABC News reported that Bae had come off the plane first to have a reunion with his mother, sister, and an array of other relatives.
Although it is a rejoicing moment for the friends and families of these two citizens as well as the American people, people still question North Korea's motive to imprison these Americans, as they are not the only ones recently to be released from captivity. Miller has been in captivity since April, charged with alleged espionage, which sentenced him to six years of intense hard labor, according to Time Magazine.
Suffolk law professor, Valerie Epps, who used to teach international law and human rights in Seoul, South Korea, said, "It is always difficult to know what motivates the North Korean government as, although the two U.S. citizens just released were accused of violating North Korean law and given some sort of a trial, it is impossible to discover the actual nature of the trial, what evidence was presented or whether the defendants had any right to legal representation."
Miller had been traveling to North Korea on a tourist visa, which he allegedly tore up, according to BBC, when he was demanding Pyongyang grant him his asylum. Bae on the other hand, was a missionary, who was arrested in November 2012, where he was sentenced to 15 years of hard labor for crimes against the state.
According to ABC, the U.S. has been ordering the the release of these two men for humanitarian concerns, in addition to the concerns and conditions of Bae's health problems. On Oct. 21, North Korea  released U.S. citizen Jeffrey Fowle, 56, who was a street-repair worker in Ohio, arrested for allegedly leaving a bible in a sailor's club, where he was travelling as a tourist, according to reports from BBC.
But why free all of the American citizens that North Korea has held captive after promising years of hard labor? Well, North Korea has been on a diplomatic campaign to counter charges by the U.N., which highlighted the countless human rights abuses.
"The release seems to have been engineered by the U.S. government through sending the U.S. Director of National Intelligence, James R. Clapper, to oversee the release. Sending a very high governmental official probably hit the right tone with North Korea," said Epps. "In other words, we were treating them with due respect. Obviously, the Obama administration wanted to get the issue of the detained Americans out of the way before trying to restart the six-party nuclear talks with North Korea."

About the Writer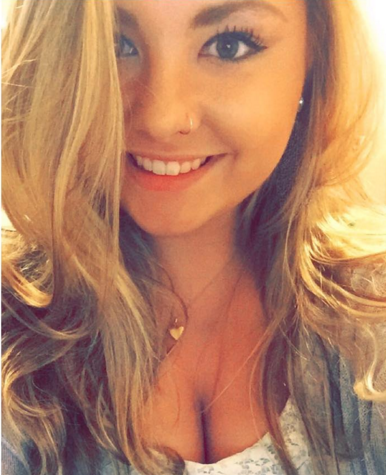 Alexa Gagosz, Previous Editor-in-Chief
Former Editor-in-Chief of The Suffolk Journal, fighter for equality and former World News Editor. Most likely found in The Journal's office, getting lost in the Massachusetts State House or frolicking around Boston Harbor. Thrives off of investigation pieces that consume her.