Post-election commentary: Baker has skills, ideas to move state forward (Part 1)
When Massachusetts voters elected Republican Charlie Baker as governor last week, they voted for his fiscally responsible approach to leadership that his opponent Martha Coakley just could not offer.
Baker beat the odds as a Republican candidate in a deeply progressive state. His win proves Massachusetts is ready for a leader who will manage the state effectively, and tackle problems with innovative solutions.
Baker is accustomed to using innovative solutions to manage large and complex organizations. The highlight of his career was his successful turnaround of Harvard Pilgrim Health Care, which was in receivership when he took control.
As CEO, Baker made some hard choices, like outsourcing some of the insurer's jobs and raising premiums, according to The Boston Globe. But his bold ideas brought the company back to profitability, and they gained over 250,000 new customers while he was CEO, according to the Boston Globe.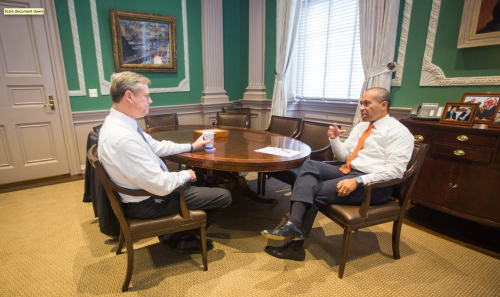 Having won the election, he now has the opportunity to use his talents and expand on his ambitious ideas for Massachusetts' state government.
Aside from his managerial skills, Baker's proposals won over voters who were skeptical of the ideas offered by Martha Coakley.
On the campaign trail, Coakley often proposed to throw more money at problems Massachusetts has faced for years. Her proposal for a full-need financial aid policy for Massachusetts students only addressed how to help students pay for ever-increasing college tuitions, but not how to decrease the cost of education. Her proposal would have cost about $250 million to implement, and an additional funding of at least $17 million per year, according to WBUR.
Baker's plan to make college cheaper was significantly different and attacked the root of the problem: that tuition costs are out of control.
He proposed creating a grant to develop bachelor degree programs that could be completed in only three years, according to his education plan on his website. He also wants more online courses available to students to decrease the cost of tuition, and to allow high schoolers to start taking college courses early.
When he spoke at Suffolk University Law School in February, he received dozens of questions from people inquiring if he would increase government funding to address specific concerns. Out of all the candidates who spoke at the law school, Baker was the only one who proposed that their problems could be solved through different approaches to reaching their goal, rather than increasing spending.
Unlike Coakley, Baker emphasized throughout the campaign that he wants to work with both parties to get the results Massachusetts needs. His cooperative and collaborative approach will be indispensable as he works with an overwhelmingly Democratic state legislature.
As a sharp-minded fiscal conservative, Baker approaches challenges in state government with the belief that the state should look for practical solutions that won't drain its resources. Massachusetts voters made the right decision in electing a fiscal conservative who will work to solve problems without putting a further strain on taxpayers.
The next four years already look bright for Massachusetts, and I cannot wait for Baker to take the reins.
Leave a Comment
About the Contributor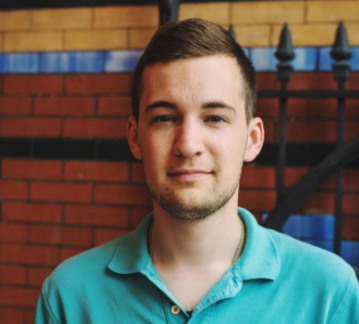 Sam Humphrey, Newsroom Manager
From starting as a staff writer to helping edit and manage the entire paper, Sam has seen every side of the Journal there is. He covered protests, changes in the school's administration, and local political events on Suffolk's campus and across the city. He graduated from the Sawyer Business School in May 2017 but his favorite memories of Suffolk are from his four years on the paper.