Baker has experience, pragmatism the state needs
Republican Charlie Baker finally surpassed Democrat Martha Coakley in the latest Boston Globe poll of the gubernatorial race, proving that Massachusetts voters want a no-nonsense leader with experience piloting complex organizations.
In a time of skyrocketing government spending and a plethora of issues facing the commonwealth, Baker has the experience of both a CEO and a secretary in Massachusetts to fight the state's pressing challenges.
As CEO of Harvard Pilgrim Health Care, Baker took a failing company that was losing money and turned it around, without using any taxpayer dollars to bail it out. His opponents adore the talking point that he tripled his salary as CEO, but they overlook the massively complicated task he had.
Not only did Baker take Harvard Pilgrim from receivership to profitability, he put customers first. As the Boston Globe's Shirley Leung noted in her column last month, other insurers raised their rates at the same time Baker hiked them at Harvard Pilgrim. He made hard choices, but he also focused on improved the company's technology to boost customer satisfaction. Over his tenure, Harvard Pilgrim also saw membership climb by more than 250,000, Leung said.
"By the time he left, Harvard Pilgrim was rated the best health insurer in America in annual rankings conducted by a respectable nonprofit," Leung said in the column. "So give the guy credit where credit is due."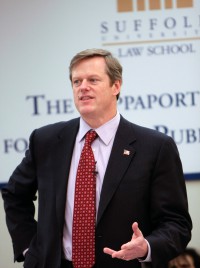 Along with being an extremely gifted manager, Baker has no shortage of ideas to improve the commonwealth. Unlike Coakley, his plans focus on more collaboration and better communication, two crucial aspects of running successful large organizations.
His keen understanding of the health care system shaped the common-sense policies he hopes to implement. He has emphasized the need for more transparency to compare differences in cost and outcomes between hospitals and insurance providers. Furious about Obamacare's expensive and disastrous rollout that canceled many residents' insurance policies, Baker would pursue a waiver from the law for Massachusetts.
On education, Baker emphasized that efficient administrators and passionate teachers should share their success with their counterparts in failing schools. When he came to Suffolk's gubernatorial roundtable series in February, he was the only candidate to propose fixing problems by improving the system, not throwing more money at it.
Baker supports allowing more charter schools in the state and reduce the red tape that limits how many students can attend them, according to his website.
Most importantly, of all the gubernatorial candidates I covered from roundtables at Suffolk's Rappaport Center last semester, Baker was the only candidate to earnestly talk about cutting the state budget. He decried Gov. Deval Patrick's financial gimmicks, like using money from the state's rainy day fund to top off the budget.
Baker also has a record of being moderate on social issues, as a pro-choice, pro-gay rights Republican. My only complaint is he opposes legalizing marijuana, which would take an arcane law off the books, and free police officers up to tackle more dangerous crime.
While Martha Coakley has enjoyed a successful career in state government, and rightly stood up for gay couples by fighting the Defense of Marriage Act, she brings little to the table as a gubernatorial candidate. While she has some bold policy ideas, they are typical progressive positions that would increase the size and cost of government, and may not be financially feasible.
As Journal Contributor Jaliyah Jones-Robinson said last week, Coakley's plan to implement a full-need financial aid program for Massachusetts college students would cost $225 million, yet she does not have a concrete plan to fund it.
"One idea Coakley does not address is decreasing the cost of college tuition," Jones-Robinson wrote. Baker's career has focused on making tough financial choices with cost and benefit analysis, an essential skill for a governor.
When he took over at Harvard Pilgrim, Baker looked past the company's many issues, found its potential, and collaborated with others to restore it to profitability without neglecting the stakeholders. Given that Massachusetts is in a much better position than Harvard Pilgrim, he is in a much better position to make some big changes.
Electing Charlie Baker will guarantee four years of smart, innovative, level-headed leadership. Massachusetts should do the commonwealth a favor and vote Baker on Nov. 4.
Leave a Comment
About the Contributor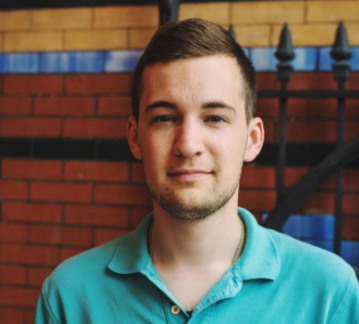 Sam Humphrey, Newsroom Manager
From starting as a staff writer to helping edit and manage the entire paper, Sam has seen every side of the Journal there is. He covered protests, changes in the school's administration, and local political events on Suffolk's campus and across the city. He graduated from the Sawyer Business School in May 2017 but his favorite memories of Suffolk are from his four years on the paper.