North Korea claims to be humane in 50,000 plus word report
Hang on for a minute...we're trying to find some more stories you might like.
By Alexa Gagosz
When the U.N. came out with the human rights abuses report against North Korea in February, Pyongyang decided to challenge the conclusion that they were committing human rights violations, "without any parallel in the contemporary world."
According to The Washington Post, one North Korean spokesperson said that the U.S. and all of its allies were running a "human rights racket," while the official Korean Central News Agency published the question of how a gay man could investigate into human rights. To proceed, North Korea then published about how they were investigating the U.S.' violations on human rights and concluded that, "The U.S. is a living hell."
In a 53,558 word document, now posted on the KCNA official website translated in English, where North Korea's Association for Human Rights, that looked at their human rights situations.
The report began by talking about Korea's history and geography, then defining human rights in general. Additionally, it stated that a state of sovereignty is a form of human rights, explaining that they learned this while under Japanese rule.
Listing specific articles from their constitution, they proclaimed their development of human rights with their education system, their gender equality in legislation, and labor regulations that introduced North Korean's to eight hour work days. After, it listed a number of civil rights, which included the right to a fair trial, the right not to be tortured, and the right to not be forced into slavery.
North Korea fully dismissed the allegations on how they monitor their citizens and  evidence on how they imprison citizens, sometimes torturing and killing them within the camps. They had claimed that these reports and testimonies were made by "terrorists" and "fugitives."
Throughout the report, it refused to mention Matthew Miller, who, according to CNN, has begun his six years of hard-labor prison after committing "hostile acts" when he ripped up his tourist visa at his arrival of the Pyongyang airport.
CNN reported that Jeffrey Edward Fowle, another American detained in North Korea, has been accused for leaving a Bible in the hotel room that he was staying in. The North Korean Court announced his detention in June, saying that he violated the law by acting, "contrary to the purpose of tourism." Fowle told reporters that he has signed a statement, asking the people of the DPRK for forgiveness.
According to CNN, the third American to be held hostage in North Korea is Kenneth Bae, who was sentenced to hard labor prisons for 15 years for "committing hostile acts." He is believed to be a part of the Christian plot to overthrow the regime. In a short interview that was allowed with CNN in September, he told reporters that he works eight hours a day and  six days a week in the hard labor camp.
At the end of the report, North Korea argues that it claims only the absolute truth.
"This report just showed the glimpse of reality. How to accept the truth here depends on the views of people. Whats clear here is that truth always remains as it is and it won't lose its nature even though it is sometimes denied or fabricated."

About the Contributors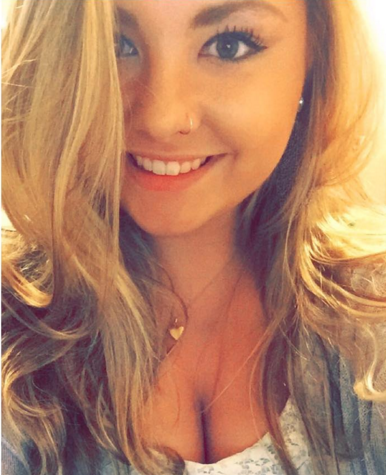 Alexa Gagosz, Previous Editor-in-Chief
Former Editor-in-Chief of The Suffolk Journal, fighter for equality and former World News Editor. Most likely found in The Journal's office, getting lost in the Massachusetts State House or frolicking around Boston Harbor. Thrives off of investigation pieces that consume her.