Massachusetts voters should back Democrats to get results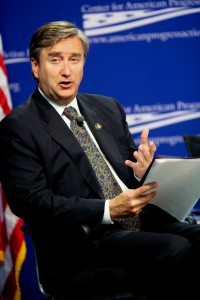 On the night of the primary elections, Tuesday Sept. 9, I was pleased to see scandal-ridden Suffolk Law grad John Tierney, the incumbent, fall to progressive Democrat Seth Moulton. Moulton gives Democrats a better chance of retaining a congressional seat as well as giving his party a fresh image to work with.
A Harvard graduate, Moulton gains an edge as an outsider of the political game. Democrats picked him due to Tierney's weak reputation, in part because of his family's 2012 tax fraud scandal. He also brings leadership, decisiveness, problem solving skills, and new ideas, all of which he attributes to his days in the Marine Corps.
Tierney's loss is a product of the wave of the progressive movement in Massachusetts that helped Don Berwick get 21.1 percent of the gubernatorial Democratic primary. If Tierney had won, he would have been scrutinized time and time again for his involvement in tax fraud and would have created the possibility of having a Republican congressman in New England in Richard Tisei, a 26-year veteran of the state house.
A Moulton victory will help to turn a do-nothing, Republican-held house (whose current priority is suing the president) into a do-something Democratic house like the one President Barack Obama had from 2008 to 2010, which produced bills such as the Lilly Ledbetter Fair Pay Act, Don't Ask, Don't Tell Repeal Act and the Patient Protection and Affordable Care Act.
Congressional Republicans rejected hundreds of job bills that promised to produce economic growth domestically. Republicans have only passed 57 bills during Congress' current session, which is the lowest ever in American history.
Republicans believe that shrinking government, cutting taxes for corporations who ship jobs overseas, loosely regulating bankers and weakening unions and just waiting, is the solution. Yet that is a part of the cause of the 2008 recession that devastated the American economy and put millions out of work.
The economy under Obama added 9.425 million jobs and lost 4.887 million, a net gain of 4.538 million jobs. That's three million more than Bush according to the Bureau of Labor Statistics. A conservative estimate would put Obama near former President Bill Clinton's figure in total job growth by the end of term. Obama needs a congress to work with to continue growth. Moulton is part of the solution.
Instead of blocking student loan reform, pay equity for women, veteran benefits and supporting a bill to give tax breaks for companies who outsource jobs, democrats will fight and invest in students and small businesses, raise the minimum wage, protect unions and workers, and serve the middle class in Congress. With the support of the blue-collar community and union money, count on a Moulton victory in the double digits this November.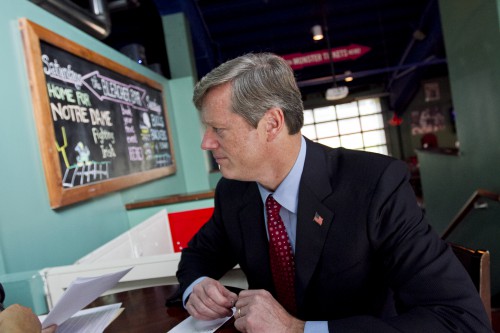 The matchup for the corner office is between Republican Charlie Baker, who ran in 2010, and Martha Coakley, the strongest name on the Democratic ticket. Baker was competitive in 2010 while Coakley is referred to as a 'backup' by some Democrats.
Being the liberal beacon Massachusetts is, one would think the Democrats will continue to control the corner office again, but polls have put it close.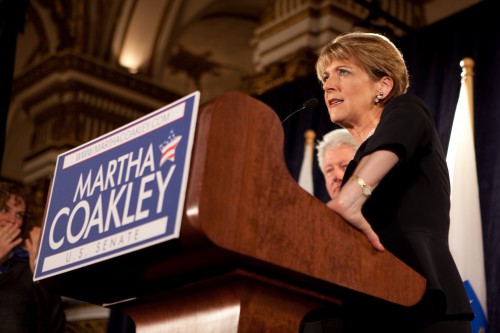 Although Coakley is not ideal, she still boasts an impressive attorney general resumé. Coakley has a small lead according to realclearpolitics.com, making Democrats worried. Worried that she will fall just like she did to Scott Brown in the 2010 Senate Special election that ruined Democrats' filibuster proof senate supermajority.
Baker could capitalize on a lower voter turnout to gain ground in November. In 2010, Brown was elected with a turnout rate of 54 percent compared to the 2012 turnout of 73.7 percent, when he fell to Elizabeth Warren.
Former governor Mitt Romney cut education more than any other state and contributed to Massachusetts' ranking 47th in job creation. Under current Governor Deval Patrick, Massachusetts is now a top fifteen state for business, first in education, a top five state for health care and environmental standards, and the second-highest per capita personal income, according to reports from Fox Business and CNN Money.
The gubernatorial race will be closer than Bay Staters believe. But with good funding, experienced candidates, union support, and the improvements under their leadership, Democrats have the edge that will keep the corner office blue come November.
Democrats put Massachusetts on top, and voters need to vote blue to keep Massachusetts progressing as one of the top states in the union.
About the Contributor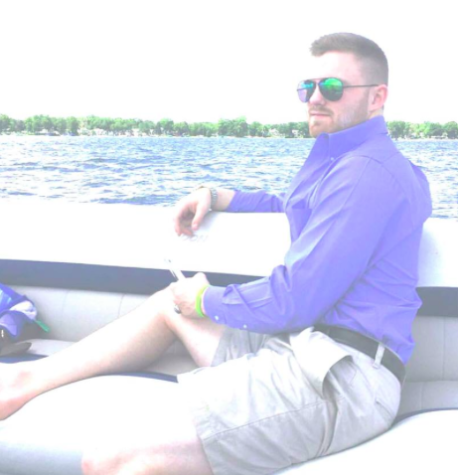 Ian Kea, Staff Writer
Hailing from the Hoosier State, Ian is a History and Government major in his Junior year. A political junkie by nature, Ian labels himself a 'Democratic Socialist' and sees it through in his writings. In his downtime he is either training his clients at the gym, taking a stroll through his North End neighborhood or in line at Dunkin'. He hopes to one day be an agricultural lobbyist.