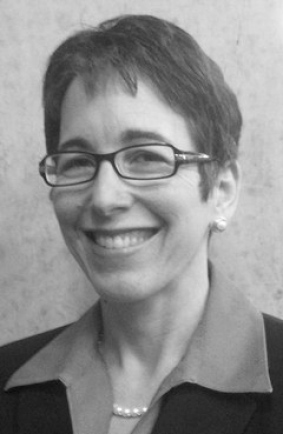 Suffolk University President James McCarthy has appointed Marisa Kelly as the university's new senior vice president for academic affairs and provost. Kelly will assume her position on Aug. 1.
"She will play an important role in a distinguished Suffolk University leadership team working to support the realization of the university's strategic plan and its mission of empowering graduates to succeed," said President McCarthy in a statement.
Kelly, who for the past three years has worked as the provost and vice president of educational affairs at Ithaca College in New York, said she is, "very excited for the opportunity to be at an institution that is truly engaged in the city." She added that she is "delighted to be making Boston [her] new home."
Kelly, who has a background in political science and government, has also held the position as the dean of the College of Arts and Sciences at the University of St. Thomas in Minnesota.
As senior vice president for academic affairs and provost, she will be responsible for overseeing the deans of the College of Arts and Sciences,  Sawyer Business School, and Suffolk Law School. Kelly will also be in charge of the vice president of enrollment, handling tenure reviews and promotions,  as well as ensuring the quality of the residence halls and helping to further engage the university with the city of Boston.
"I look forward to working with Suffolk's outstanding faculty and administration to provide students with an enriching educational experience that broadens their horizons while preparing them for personal and professional success," said Kelly.
Although her position does not place an emphasis on student interaction, Kelly says that she intends to make herself readily available to students who wish to contact her. She says she has already established a relationship with Suffolk's Student Government Association and values student perspectives, because they allow her to be better positioned to work with her team to make sure they are doing their best.
While at Ithaca College, Kelly's primary responsibility was to enact the IC 20/20 program that was established the year before she began there. The program was designed to reshape the college's curriculum while further integrating students into their majors and degree programs. This program helped to ensure that students took something valuable away from every aspect of the college that they took part in, whether it was academic or extracurricular.
Although Kelly has not established any concrete plans as to what she would like to work on at Suffolk, she stressed an emphasis on working collaboratively with every facet of the university. She says that she hopes to help "advance Suffolk to the next level of excellence."
Kelly's position as provost entails various responsibilities throughout the university, although overall, she said her primary goal is to "ensure that we are providing students at every level the tools they need to create success over the course of their careers."
President McCarthy called her a "strong academic leader with impeccable credentials and keen insight." Suffolk students will look to Kelly for aid in achieving personal and academic success.