The Sawyer Library in 73 Tremont has introduced several new procedures based on feedback from students, as it announced in an email last week. While the tweaks may seem minor, they aim to save students time and stress.
"Students were telling us that the old website [for booking study group rooms] was overly complicated, and it was hard to see what rooms were available, [or] how to book a room," said library assistant James Alexander.
To make it earlier, they simplified the booking process and the website itself. Students can now see up-to-the-minute which rooms will be occupied and which are available, and can book a room in a matter of seconds.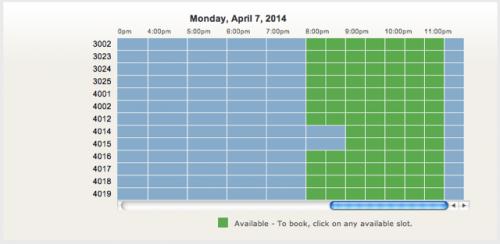 Alexander said that operation paper cut, which which charges students to print after 500 pages printed, has been a "resounding success" for the library, which has decreased paper use by 80 percent since the program's introduction last year. Students can also remotely print from the the library's 80 laptops or install papercut on their own laptops, Alexander said. Instructions can be found on the library's website or students can seek help from either library or IT staff.
"We actually wish more students would install papercut on their computers," Alexander said.
The library also added several quick-print stations – computers meant to be used exclusively for printing – near the library elevator.
Students can also use library laptops in the ninth floor commons area, which is operated by the library. There are several vending and coffee machines near the commons, too.
The library has been assessing how students currently use the space, Alexander said, versus how it was originally designed to be used.
"We want more feedback. We have a Twitter account that we want students to follow. In the end, it's the students' library, and if they want [changes] then we want to try to accommodate them."
To book a room, or if you have any questions about the library, check out its website or tweet at @SawyerLib.