"It's not just a skillset, it's a mindset" said Communication Professor Norine Bacigalupo in an interview with The Suffolk Journal Thursday. Bacigalupo will be teaching a new course  for Suffolk's summer program, CJN 491-Special Topics in Public Relations: Crisis Communication. The course, open to all majors and requiring no prerequisites, examines "the contemporary pro-active versus the traditional reactive approaches to crisis planning, response, management, communication, and recovery," she said.
The course places a strong emphasis on proactive prevention measures with its core being a seven-step crisis management plan, as well as other skills that Bacigalupo believes can be beneficial  to students in all  majors, as well as their professional careers.
The course is just one of the countless that Bacigalupo has taught throughout her 26 years as a professor at Suffolk. She had originally co-taught the course in the 1990s but the course was lacking in popularity and was not rescheduled. After the terrorist attacks of Sept. 11, 2001, there was a "heightened demand" for a course that would teach students to manage major crises. Although Bacigalupo's personal focus is in environmental public relations, it was through this focus that she was able to understand the growing demand and importance of crisis management, and more importantly its prevention. With crises unfolding almost daily, she said, "we can't afford to say this isn't going to happen to us."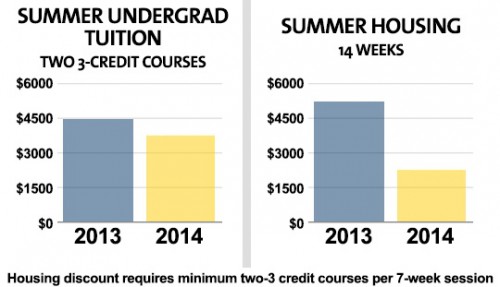 Through her work in teaching crisis management to professionals dealing directly with the water supply as well as her work with the media to urge people to form a crisis plan for a potential drought, Bacigalupo has seen crisis firsthand and brings that extensive experience to her course. Former student, and recent Suffolk graduate, Matt Pepdjonovic applies what he learned from the class in his professional career even though he was not a communication major. He currently works as a financial advisor for New York Life and said, "you can't walk into a meeting with a client and expect it to go exactly as you planned … you've always have to have a backup plan."
As well as beginning her own public relations firm out of Tewksbury, Mass., Bacigalupo received the EPA's Environmental Communicator of the Year award in 2003 for her extensive work in the waterworks field.  Another former student, Colin Halpin said, "I think it really helps that Norine has over 25 years of experience in the field. It is not your typical 'read the textbook and regurgitate information on the test' type of class." As a current coach for Suffolk's basketball team, Halpin commented on how what he learned in the class has translated into his coaching.
"Crisis communication plays a role in coaching every day. In every game [and practice] things are going to go wrong, in some cases, very wrong," Halpin said. "Being able to manage these situations and communicate effectively throughout then is crucial. It decides basketball games all the time."
The course will run from July 7 to Aug. 21 on Tuesdays and Thursdays from 5:30 p.m. to 8:10 p.m.
Along with new additions to the course offerings such as CJN 491, Suffolk has also made drastic financial adjustments to its summer program. Students who take six or more credits worth of courses are eligible for on-campus housing in the 10 West Residence Hall. Students can live in the hall for $150 dollars a week; less than $22 dollars a day. Included in this cost is breakfast and activities such as Red Sox games and day trips. As well as offering reduced housing costs, students are now saving over $100 per credit in comparison to last year's costs, making it easier for students to study throughout the summer to finish requirements and make progress towards their future.