Dating dicussion just in time for Valentine's Day
As many students made final arrangements making reservations and deliveries for their romantic interests the day before Valentine's Day, Suffolk's sociology department hosted a "dating discussion."
Professors Averil Clarke and John Holley presented their own research about what makes forming relationships for college students an easy, but possibly unstable, option, as well as today's dating process.
Clarke began the conversation by presenting her research on the romantic histories of over 30 African American women with college degrees. She centered her work to find out how "women's family formation and romantic behavior coincided with their education and work activities," she described during the event in the conference room of 73 Tremont. Most of the information that she collected from these women was on relationships that formed or began when they were in college, and she used it to discuss why most college romances are short-lived.
"The school is a love zone," Clarke said. "Schools give a lot of romance opportunities and options." Because high school and college surround us with people of our age, interests, and single status, it serves as a perfect area for students to find someone to date.
Adding to the reasons why dating is more common in a school setting, Clarke said college provides students with a much higher level of freedom to see the people of their choice than when they lived at home or were constantly under their parent's supervision.
"Schools remove what we call 'potential interference,'" Clarke said. "One of the things the women I interviewed would tell me all the time is that their parents were very controlling, and when they got to college, they were able to see anyone, date anyone, do whatever they wanted."
Universities also boost romances by offering "low cost" meeting places and events for students to meet, get to know each other, or, as Professor Clarke put it, "survey their options." With a list of lounges, cafeterias, and organizations, students are placed in settings where they can meet potential dates without bothering to make special reservations, purchase expensive tickets, or find exclusive hangouts.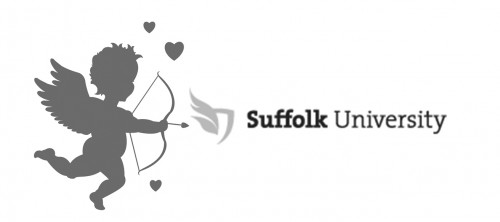 "This can encourage students to meet with someone who they are not entirely sure they want to be with since they don't have to do a lot of investment to see them," Clarke said.
However, although colleges increase the number of relationships that happen, they also damage how stable and committed those relationships can be. With a structure focused on attaining degrees in four years, students do not feel rushed to find a serious partner. If someone finds an interest in a classmate, they might leave approaching them to the end of the semester since they know they will still have access to contacting them, rather than asking them out immediately. This patience to find a relationship is also affected by large number of "options" of single people to date. With these two factors, college students are slow in getting into serious relationships, as they are aware that they have ample time and people to rate and evaluate before having to make a decision.
In addition, school can even serve as a "competition" to forming romantic relationships, as students may be more preoccupied with their academics, studying abroad, and internships, affecting their availability, priorities, and willingness.
"Romantic opportunities are a privilege that come with getting a college education," Clarke said, "but my argument is that this same place that provides these opportunities can make those relationships weak."
Professor Holley followed by presenting dating from a sociological perspective.
"Dating always changes," Holley said. "Dating isn't always done the same way, and that affects the results over time." Holley shared how dating in college used to be handled in a more systemic way through college Greek life, where boys would pick up the girl and all the fraternity brothers and sorority sisters would rate them and give their input.
Holley said that he has discussed today's "courtship process" with his students, and that he has found that young people today have a step called "talking to someone," where they get to know each other before they consider themselves "officially dating." This step can make navigating through the dating process difficult, since people have different standards of exclusivity during the stage of "talking."
Holley said that formal dating does exist with young people, but that the steps that they take to get to that "official" stage changed in every generation.
"Love changes society," he said. "The reality of this is that people are driven by love and the things they are attracted to. Love changes with each generation, so you can't learn how to date from your parents. If you go by your generation's dating process, and you follow through with it, it will more than likely yield someone to marry."
Leave a Comment