Boston Bruins hitting stride as October comes to close
By: Zack Sheehan
The Boston Bruins played tough back-to-back games last Wednesday against the Buffalo Sabres and Thursday against the San Jose Sharks with only a day of rest before their next game on Saturday against the New Jersey Devils.
Oct. 23 they faced off against the Sabres who have notoriously given the Bruins problems in the past. In all of their meetings in the 2012-2013 season, Buffalo won three of the five games between the two clubs. In those five meetings, Thomas Vanek played four games and had four goals and three assists for a combined seven points. His offensive attack against the Bruins combined with Ryan Miller's 2.39 GAA and .935 save percent made the Sabres a tough opponent for the Bruins to face, but after Wednesday's performance, it looks like the tables have turned. The Sabres fell 5-2 against the Bruins with Lucic and Torey Krug scoring twice and Dougie Hamilton adding the additional tally.
The Sabres' play looked sloppy and the Bruins took advantage of that. To respond and try to get the team going, the Sabres sent their tough guy John Scott out to try and use his body to add energy to his team but failed because he dealt an illegal hit to Bruins forward Loui Eriksson. Adam McQuaid responded by fighting him and tossing Scott to the ice to end the fight. Scott was ejected from the game and the Sabres were given a five minute major for an illegal elbow.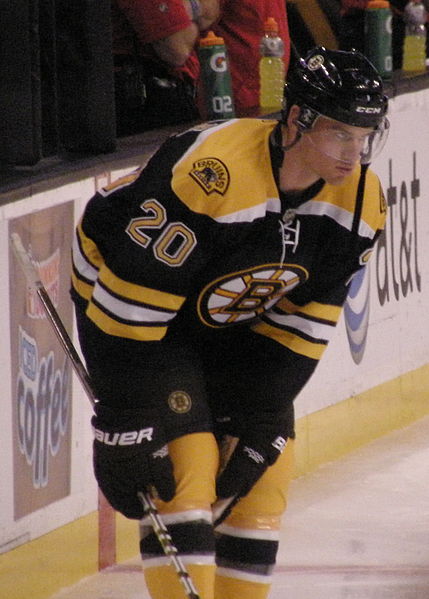 The Bruins then used the power play to their advantage allowing Krug to score his second of the night. Scott is awaiting an in person hearing which usually results in a minimum of a five or more games suspension. The hit also leaves Eriksson out indefinitely with a concussion.
On Oct. 24 the Bruins faced off against the Sharks, a team they haven't played since the 2011-2012 season due to the shortened lockout season last year. But in those meetings two seasons ago, the Sharks won both games holding the Bruins to only three goals. Last Thursday ,the Sharks fell to the Bruins 2-1 with David Krejci scoring the game-winning goal with 0.8 seconds left in regulation. Jarome Iginla also knotted his first of the year in the second period.
Oct. 26 went differently for the Bruins than the previous two games this past week. The Bruins faced off against the Devils in what ended in a 4-3 defeat. The Bruins played strong the first two periods but gave the game away in the third period when Marek Zidlicky and Andy Greene scored for the Devils. Greene ultimately scored the game-winning game with 45 seconds left in the third.
The Bruins have two games back-to-back to wrap up October with them facing the Pittsburgh Penguins on Wednesday night in Pittsburgh, and then return home to play against the Anaheim Ducks on Halloween.
Leave a Comment