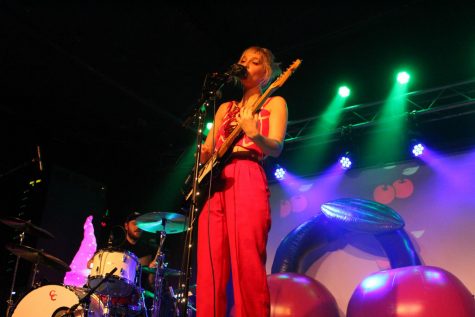 February 21, 2019

Filed under Arts & Culture, Boston, Music
The dynamic sounds of Los Angeles trio Cherry Glazerr filled Brighton Music Hall on Friday night for a sold out show of loud, raged feminist rock. Led by founder, singer and guitarist Clementine Creevy, the band's aggressive yet charismatic attitude got right in the face of concertgoers and refused...
January 23, 2013

Filed under Arts & Culture, Music
Joey Johnson  Journal Contributor When first sitting down to listen to some of the tracks off of Minneapolis-based Night Moves' album Colored Emotions, it's hard not to get the sensation of being transported back in time. The four young guys from the Midwest have a sound that is a bit of a fa...