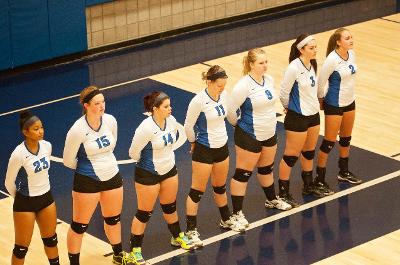 November 19, 2014

Filed under Featured Stories, Sports, Suffolk Rams, Volleyball
Second in series on injured athletes. Freshman Megan Corriea's journey to play collegiate volleyball has hit a roadblock. Corriea, who has only suffered minor injuries through her athletic career, has missed all but three matches this season for Suffolk University women's volleyball. She at first thought her i...
January 27, 2010

Filed under Basketball, Sports
Despite rough stretches, young core gaining invaluable in-game experience Article by: Mike Giannattasio "We need to win a few more league games to achieve our goal of making the playoffs. We get better every day...we could be dangerous as soon as we can put a complete team together." 4-0, the Suff...