London 2012: An American Preview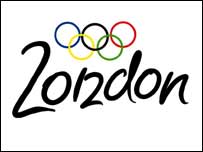 It's hard to believe that it has already been four years since the 2008 Beijing Olympics and this summer, sports lovers around the globe are going to be treated to an awesome Summer Olympics event in London, England. This year's Olympics features 36 different sports, including basketball, football (soccer), field hockey, swimming, wrestling, and four different kinds of cycling.
So, as American sports fans, what should we expect from this year's Olympics? What teams will dominate the rest of the world? This summer, be sure to pay attention to three different U.S. Olympic teams.
First and foremost, there is the U.S. men's swim team. Lead by Olympic legends Michael Phelps and Ryan Lochte, this team dominated the 2008 Beijing Olympics and is looking to do so again this summer in London. Phelps was a monster in 2008, breaking an Olympic record with eight gold medals. While Phelp's performances have been slipping recently, it is a relief to know that the man who does beat him is Lochte. Lochte won two golds and two bronzes in 2008, and it appears he is reaching the peak of his career just in time for London 2012. With a supporting cast with names like Nathan Adrian, Matt Grevers, and Nicholas Thoman, the U.S. Olympic men's swimming team is sure to be a force to be reckoned with this summer.
The next team to watch is women's soccer. While U.S. men's soccer has never been a dynamic force in international sports, the women have one of the highest ranked teams in the world. After suffering a heartbreaking loss to Japan in the World Cup Final last year, the squad is sure to show up to London with a hunger for vengeance. The team is led by three superstars: veteran Abby Wambach, rising star Alex Morgan, and goalie Hope Solo. Wambach scored the gold medal winning goal against Brazil in 2004, and Morgan has 22 goals in 38 appearances with the national team.
As usual, expect the men's basketball to destroy all competition this summer. The team is loaded with NBA superstars like Lebron James, Kobe Bryant, Dwayne Wade, Kevin Durant, Carmelo Anthony, and Blake Griffin. And that's just to name a few. In 2008, the men's squad went 8-0, defeating Spain 118-107. The 11 point victory was the closest game the team played in the entire Olympics. While there are a couple teams with NBA players that may be able to challenge team U.S.A., like Spain, Argentina, and France, don't expect much to change in 2012 for the U.S. men's basketball team.
This article is just a small sample of the glory that America can achieve at this year's Olympics. Going back to 1896, the U.S. has about 2,300 total medals, three times as much as Great Britain, who comes in second with 725.5 total medals (the USSR had more, but the team disbanded with the collapse of the Soviet Union in 1992). The team has not earned less than 90 medals in a single Olympics since getting 71 in the 1960 Rome Olympics. In 2008, the team won 110 medals, including 36 gold, second only to China's 51. If all goes as planned, America will continue her Olympic dominance over the rest of the world this summer.
Leave a Comment