Best Buddies fundraiser Tue. March 1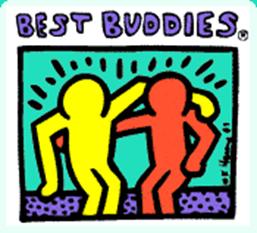 Hang on for a minute...we're trying to find some more stories you might like.
Music sensation Brittany Maier will be performing at Suffolk University's C. Walsh Theatre on Tuesday March 1, 2011. The free concert will be held from 1-2 p.m. and will help raise awareness for Suffolk's chapter of Best Buddies and for people with intellectual and development disabilities.
Maier, a blind and autistic musical genius, was born in April of 1989 and was diagnosed blind, autistic, and mentally disabled. At age six she began playing piano and at age 10 she started receiving formal music lessons at The University of South Carolina's School of Music.
Two years later she released her first album "20/20," and at age 17, Maier released her second CD, titled "A World of My Own," which Barnes & Noble stores began selling all over the country.
On a regular basis Maier performs for communities and educates children in schools, college students, and adults at conferences. She has performed throughout the northeastern part of the United States, including at Suffolk University two years ago.
Sarah Gibson, the head of the Suffolk University Best Buddies Chapter is excited to have Maier return.
"Brittany Maier is perfect because she is an amazing example of 'seeing abilities in people with disabilities' which is something Best Buddies strives for," said Gibson,.
Gibson, a junior studying finance, has been putting together the concert for the past three months, so she is looking forward to seeing how many people attend.
"I am looking forward to seeing people's reactions," said Gibson. "I saw Brittany when she performed here two years ago, so I already know how amazing, touching and inspiring she is, but I am definitely most looking forward to seeing how other people react to her amazing talent."
Gibson hopes the concert will also help people understand the Best  Buddies mission.
"We really are working towards having the world understand that people with disabilities aren't these sad people that want pity, they are amazing people with great abilities," said Gibson. "I want the Suffolk community to learn something about people with disabilities and maybe start seeing them in a different light."
Maier has proven to many national audiences before that she has incredible abilities. She has performed on the Montel Williams Show, performed a live television spot with a captivated audience in Germany, opened a fundraising concert for Grammy award-winning artist Ciara in Miami, and has performed in front of 55,000 Mets fans at Shea Stadium, among many others.
The Suffolk University Chapter of Best Buddies and Office of Disability Services encourages students to attend, however they are also extending the invitation to other Best Buddies Chapters in the area including Northeastern University and Emerson College.
It is a great opportunity for community members to come and see how inspiring and talented people with intellectual and developmental disabilities can be.