Article By: Nicole Espinosa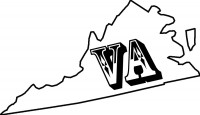 After last week's elections, the Republican Party seems to be seeing a shift sooner than we thought it would come.
Just over a year from when President Obama swept the country, some states have quickly changed gears toward the Republican Party. In New Jersey and Virginia, states that previously supported Obama, republican governors have been elected.
The Obama administration spent a great deal of time campaigning for the democratic candidates in these states, but apparently people are not so mesmerized by Obama anymore.  New Jersey's election results were particularly surprising, considering it's near-constant democratic support since the early 1990s.
The fact that Obama was in New Jersey should have taken the election process by storm, or at least that was the effect last time, right? Obama won Jersey with almost 17 percent of the popular vote, which should have translated into a landslide for Jon Corzine. Instead, he lost by four percent of the vote.
What can only be a result of Americans losing faith in the current administration, which has floated through its first year with plans to spend more money then ever, Americans are now hoping to bring some conservative opinions back to office.
In the same way that Bush lost popularity in his second term when many voters turned to democrats sometimes simply for opposition, it seems the shift is happening much more quickly for our superstar president.
While Obama has acted on very few of his outstanding campaign promises, he also continues to lose the trust of Americans in the military, and the families of those who are. His lack of experience in national security is becoming obvious at a time when America needs someone to make important decisions.  Terrorism is coming closer to home with incidents like Fort Hood.
The sheer closeness to Obama's election and this sudden change of heart with Americans is showing an important revelation; people are realizing that Obama may not be giving American people what they want.
The change in popular vote was about as immediate as it could be, coming at the time of the first important election since Obama has been in office.  His absolutely unbelievable campaign promises that have not been met may have some of his many supporters questioning what Obama stands for.
In 2010, what will be a big election year for many state governors, the Senate and the House of Representatives, the Republican Party can look forward to what can only be another important step forward.  If the American public keeps heading in this direction, 2010 will end with a much stronger republican power in Congress.