OPINION: Trading players is not a slam dunk
Players choosing where to get traded is a downside of today's sports.
In case you haven't noticed, sports are changing. Player salaries are going through the roof, athletes are becoming more and more talented and the competition for a title is as cutthroat as ever.
Another thing that's affecting sports is players' increasing power to dictate where they want to play. Not through free agency — through the trade market.
Recently, basketball superstar Kevin Durant was traded from the Brooklyn Nets to the Phoenix Suns immediately after Kyrie Irving was shipped to the Dallas Mavericks. Durant said during the NBA's All-Star Weekend that the trade requests made by him and Irving were good for the league and that it brings the league more attention.
Sorry, Kevin, it's not good for the league. It's not good at all.
Take the case of James Harden. He got unhappy with the Houston Rockets and wanted out. Now, players requesting trades are fine. Telling the front office you don't want to play there anymore is one thing.
It's another thing when you do what Harden did. He started publicly partying, he showed up to training camp late and looked different, showing up with significantly more weight. Bleacher Report put out a report that Harden believed he could force a trade by angering the front office enough.
Harden wanted to go to the Nets. He wanted to play with Durant and Irving. So what did he do? He showed up to Rockets camp not in playing shape and told reporters that the Rockets just weren't good enough. He complained his way right out of Houston.
That's just not right. Players looking to get traded should request a trade. After that, it should strictly be up to the front office where that player gets traded.
Players can choose where they want to play through free agency. A player is obligated by the contract they sign to play for their team until their contract expires or they get traded. Complaining your way out of town doesn't make anyone look good.
Then, eventually, Harden grew unhappy with the Nets. He wanted out of there quickly enough too. He made his displeasure clear, and complained his way right out of Brooklyn too, right to the Philadelphia 76ers. He's content there now, but how long until he wants out of there too?
It's not just James Harden. Take Durant again. This past summer, he requested a trade out of Brooklyn. After withdrawing that request, he asked out once again in the middle of the season just as Irving was dealt. He led the Nets straight to the Phoenix Suns. 
Irving himself told the Nets he wanted to be traded, or he was walking right out the door in free agency. Ben Simmons, currently with the Nets, wanted out of Philadelphia with four seasons left on his rookie supermax contract. He kept himself out of play for the entire 2021-2022 season, even after being traded to Brooklyn as part of a package for Harden going to Philadelphia.
So, to respond to Durant, are players forcing trades and dictating where they want to play good for the league? Was Harden complaining his way out of Houston and Brooklyn, angering teammates and fans, good for the league? Was Ben Simmons sitting out for an entire season thanks to a trade request good for the league?
I think not. The evidence is there. Players doing this is polarizing, and it doesn't end up doing anyone a favor.
Follow Michael on Twitter!
@michaelnaj3
Leave a Comment
About the Contributor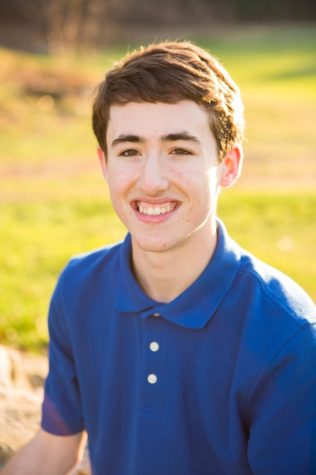 Michael Najarian, Staff Writer | he/him
Michael is a freshman print/web journalism major from Framingham, Massachusetts. He's also a member of the Cross Country and Track & Field teams. Outside of running and writing for the Journal, Michael is an avid Boston sports fan who will be seen watching sports quite frequently. After graduation, Michael is looking for a career in the sports industry.
Follow Michael on Twitter @MichaelNaj3