OPINION: Is being a journalism student at Suffolk holding me back?
I won't lie. There have been several times in the past few years that I've felt being a journalism student is holding me back.
I love Suffolk University and writing for The Suffolk Journal, but I constantly feel like I'm wasting time and money in classes when I should be getting real-world experience.
From my perspective, and editors out there can tell me if I'm wrong, there's more value in your quality of work on your experience outside the classroom than in your GPA. I'm frustrated day after day to go deeper into debt over the next two years just to write "completed BS in Journalism" on my resume, and to check the box that I'm a college graduate when I apply for jobs.
My academics have taken a backseat this semester in favor of my work at The Journal and filling out internship and co-op applications, which I feel make me much more employable than my degree will, based on what I've learned about the industry so far.
It's frustrating because that's what a lot of professors, other non J-school students and some of my family members don't get.
Your degree is not valued in this field the same way it is in other fields, and honestly in my time at Suffolk it's become more and more apparent that other schools are better preparing their students for the industry. I don't want to offend the CJN department at Suffolk, but they're not preparing us students for the industry.
No professor has ever talked about freelancing or searching for internships, something that is vital for gaining experience in a crowded J-school town like Boston, especially when you're up against schools with the resources of Northeastern University, Boston University and Emerson College.
As someone who had a parent who never went to college and worked the same non-industry job for 30 years, I had to find opportunities via trial and error and comb through websites just to find editors and recruiters to email.
Many of the department's new hires seem very out of touch with the state of the industry or they don't have anything to do with the print and web concentration. I've yet to take a class with a professor who entered the industry in the last 10-20 years. I've loved the professors I've had, don't get me wrong, but I've learned more from them via email and chats outside of the classroom than I have at a desk or writing a paper.
There is also a huge lack of opportunity for people of my economic background. I cannot afford to take an unpaid position to get experience, at the same time I need experience to get a paid position.
This is what a lot of professors and industry leaders don't understand. Not everyone has a safety net, not everyone can afford to experiment with new methods and ideas. Some of us want to be happy but also need to survive. This is not just for fun for all of us, internships are not for fun for me they are for survival and when you don't see your school pushing for their students to get internships and see students at other schools getting them it's a huge slap in the face.
Leave a Comment
About the Contributor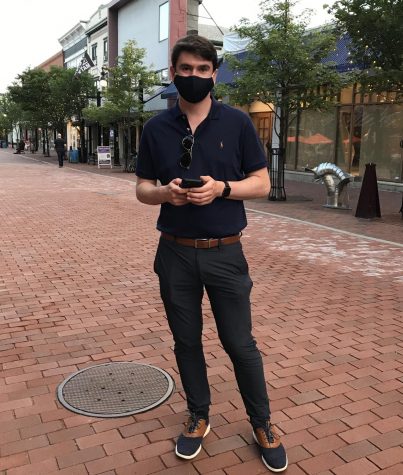 James Bartlett, Multimedia Editor, SJ Podcast Host | he/him
James Bartlett is a junior studying print and web journalism. Originally from Lowell, Massachusetts, James enjoys Boston sports, as well as the arts scene Boston has to offer. James has a strong interest in photojournalism as well as new journalism tools such as podcasting and user generated content. James is currently an intern at Boston.com
.
Follow James on Twitter
@James_bartlett8
Email him at
[email protected]