I'll be honest with "You" season three isn't worth watching
"You" had a good run. The first season was entertaining and had viewers on the edge of their seats watching until the very end, however, it's one of those shows that should have stopped after season one. 
Though not quite measuring up to the first, season two was still enjoyable to watch, as it seemed Joe (Penn Badgley) had met his match. Then came season three. 
Enough is enough with the psychological drama. The story was overplayed and made the show feel more stale than fresh, and by the end, unfortunately, set up for a fourth season.
It was difficult to even get through the first 52 minutes of episode one when starting season three. I actually had to turn it off and finish it another day.
The third season of  "You" is clearly trying too hard to keep up with the trends, and rather than being clever, the writing came off as cringey and hard to watch. 
The haphazard subplots featuring one anti-vaxxer and the singular COVID-19 reference was sloppy at best and not as clever as the writers may have thought. Perhaps worst of all, the attempts the show makes to address racism and white privilege is feeble. There's exactly one scene that speaks on "missing white woman syndrome," where Marienne (Tati Gabrielle) tells Joe about missing white women getting more media coverage than any other people, yet it's never touched upon again. It makes the show seem pretty weak at being "woke."
If the acting wasn't fairly exceptional on almost every character's account, then the season would be borderline unwatchable. The script may be bad, but at least the acting was believable, although there were a few new additional "trendy" characters like Sherry (Shalita Grant) and Cary (Travis Van Winkle) who couldn't even sell their characters with their well-done acting. 
The married couple came off as annoying and embarrassing with the constant TikTok and influencer references, and I'm sure I'm not the only viewer who wished they had been left out of the show entirely. 
Overall, the storyline of the season was subpar, having main characters Joe and Love moving to the small town Madre Linda with their newborn son, going for a suburban, white-picket-fence angle (except they murder people). It's difficult to tell if the writers were trying to make us sympathize with sociopathic killer Joe or just trying to drag out the story by showing an annoying amount of flashbacks of his childhood throughout the season, but either way, it wasn't working and felt unnecessary. The writing is futile with the story wearing thin and becoming predictable: the glass box has lost its shock value.
All that being said, if one is feeling brave enough to give this season a watch for anything, do it for starlit actress Victoria Pedretti, known for other shows including "The Haunting of Hill House" and "The Haunting of Bly Manor." Nobody could have better portrayed such a loveable psycho killer as Pedretti did Love Quinn. Honestly, the most redeemable part of season two was the introduction of Love, as she carried the only interesting plotline throughout the third season. Though Badgley is great as always, Pedretti's acting skills and ability to bring her character to life outshone everyone else this season.
By the halfway point of the season, Joe's obsession plot just begins to get really old. Though at the show's core, this is the whole point and they did this well throughout the first and second seasons. But by the final plot of him running to Paris to find his latest obsession, I found myself rendered incredibly bored. Truthfully, viewers would have been more entertained if he had actually been caught and reprimanded for his crimes. It's unclear how the writers will have the ability to keep the next season's plot interesting. It will eventually get old — as if it hasn't already.
All in all, the third season of the hit Netflix series was mediocre at best. As someone who loved the first season of the show, I could take it or leave it. Unless the writers make a serious turnaround for the fourth season, I can't say I'll be tuning in. In the end, I found myself hoping Love would kill Joe, just to put an end to the exhausting predictability and repetitive patterns of the show.
"You" is now streaming on Netflix.
Follow Abby on Twitter @astreabbs.
View Comments (1)
About the Writer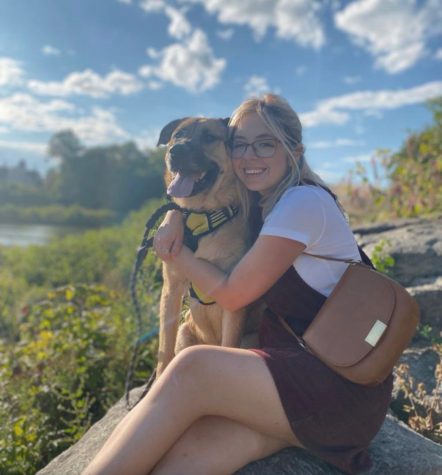 Abby O'Connor, Arts & Culture Editor | she/her
Abby is a senior double majoring in print/web journalism and English literature with a minor in classics. Usually running on at least two cups of coffee per day, you can usually find her lounging about on campus whether it be with a book in hand or computer in lap looking at dog pictures. You'll usually have to wave to get her attention as she always has earbuds in. Music and arts is her passion and she hopes to find a job simply writing about what she loves.
Follow Abby on Twitter
@astreabbs
Email her at
[email protected]