OPINION: Fenway Park cured all my COVID-19 blues
 The Boston Red Sox were finally back in action this season with fans live and in person at Fenway Park. New England devotees like myself were ecstatic to be able to watch our favorite baseball team in person after a long stretch of only watching games on TV. 
Since coming back from COVID-19 limitations, games became better with an even more enthusiastic crowd. I had the privilege of returning to the park this fall to watch the Red Sox play, and it was an opportunity like no other. I would say that it was one of the most exciting games I have ever attended. 
The whole experience was very refreshing. I had no idea I missed walking obscene distances to avoid traffic, waiting in extremely long lines for food or even sitting in the rain to watch the game. With the rowdy Red Sox fans cheering and getting into the game, it was the most thrilled I have ever seen a crowd before in my life. 
Everyone went through hard times brought by COVID-19. From quarantine, to masks and vaccines. The citizens of Massachusetts have not been able to go out and watch their favorite sports teams play in too long. Making it possible to finally do so is very empowering for fans. 
I have attended many Red Sox games in my lifetime, however, I think Fenway Park during the past year has been home to the most exciting fan sections I have ever experienced. Everyone was ecstatic just to be in the stands again. Being able to attend games became a sign that normalcy is on the way back to reality. 
Attending a Red Sox game was a very exciting experience. It allowed our COVID-filled reality to feel a little more normal. The experience allowed myself and others to let loose and enjoy America's favorite pastime. 
I will say that getting to participate in a stadium wide wave or in the tradition of collectively singing "Sweet Caroline" was very nostalgic. It seemed to bring Boston fans closer together after the hardships of the past year. 
I will admit, I did feel a bit nervous attending the game with thousands of people all sitting within close proximity to each other. However, according to Fenway Park's website, the stadium stated the health and safety of its ballpark visitors would still be of high priority. Meaning, in accordance with the Center for Disease Control and Prevention guidelines, fans were required to wear face masks only within indoor areas of the park, such as team stores, restrooms, elevators, indoor clubs, restaurants and suites. 
While these guidelines were put in place, I did not see too many officials enforcing the restrictions unless someone entered team stores. Other than that, the majority of attendees were not wearing masks.
While this was a bit strange, being outside allowed more leeway for those in the stands and I felt a bit strange without masks on, yet relieved. It allowed fans to breathe, literally and figuratively, giving them a sense of newly found normalcy. Despite mask requirements, the atmosphere within the park was as exciting as ever.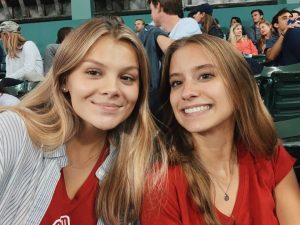 I would definitely recommend that students studying in Boston take advantage and get themselves to a sports game. It is an experience like no other. New England fans are a different breed, especially now.
There is no telling what you could see––from babies chugging milk on the big screen to fans dancing embarrassingly in an effort to get on the jumbotron. It's a rollercoaster. 
Leave a Comment
About the Writer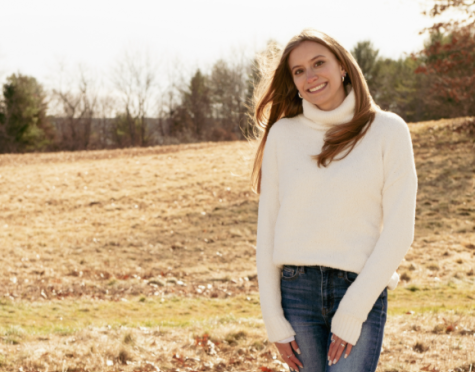 Bryce Reagan, Staff Writer | she/her
Bryce is a senior from York, Maine majoring in broadcast journalism. She loves to read and write, listen to music, explore the city, and hang out with friends. She also loves finding new and exciting things to do around Boston and back in her hometown. After graduation, she plans to try and travel as much as she can and hopefully be working in a newsroom.