'Sky Blossoms' highlights the stories of family caregivers
This year's Boston Asian American Film Festival took place virtually from Oct. 20-24, and debuted the documentary "Sky Blossom: Diaries of the Next Greatest Generation," directed by Richard Lui.
The film takes a closer look at young caregivers and the relatives they look after, starting off with the quote: "Today's sky blossoms, children and millennials are now frontline caregivers."
One of the families featured in the film are Jessica and Chaz Allen, who live in Tennessee. Chaz, an ex-staff sergeant in the U.S. Army, lost both of his legs after stepping on a bomb. Their daughters, Deryn and Ryann, help take care of their father.
"A lot of times people can see the veteran, they see the wounds, they don't think about who else is affected by the veteran's wounds," Allen said.
Jenna Ploof, a 21-year-old college student, works a full time job on top of being a caregiver to her father Bill Ploof, who lost his leg due to diabetes. The two live in Michigan, where Jenna makes his doctor's appointments, helps him to take his medicine and handles her family's finances. Though her life is "not always perfect," Jenna takes pride in her role.
Brian Alvarado, his wife Rocio and their daughter Rhianna Alvarado live in California. Brian, an ex-Marine, suffers from throat cancer that doctors told him was related to his time in the service and an autoimmune muscle disease. His daughter Rhianna is the one who takes care of him.
"It's been diagnosis after diagnosis [but] we're not going anywhere," said Alvarado.
Rob Grier, his son Rob Jr. and granddaughter Camille Grier, live in Pennsylvania. Rob Sr. is a cancer survivor who has his son and granddaughter to make sure he is comfortable at all times. The film shows Camille actively looking to make memories with her family.
Bobby Nawai, who suffers from Alzheimer's and dementia, lives in Hawaii with his grandchildren Kaleo and Kamaile Kapanui. Both grandchildren chose to take time away from school to take care of their grandfather. As the documentary shows, to lose their grandpa would mean to lose one of the last elders in their family.
"School will always be here. Grandpa won't," said Kapanui.
To these families, being a caregiver is what you put into it.
"It's about love, you have to make sure you're showing it," said Grier.
Through it all, these families remain positive.
"Stuff is going to happen, you can't control anything, the only thing you can control is how you react to it. And everything's going to be okay," said Kapanui.
With stories filled with tragedy and beauty, "Sky Blossoms" is a valuable look into five of over five million stories of young caregivers who looks after disabled relatives in the U.S.
Lui is an award-winning veteran network anchor for MSNBC and CNN who is also a caregiver for his father.
You can view the film on their website.
Leave a Comment
About the Contributors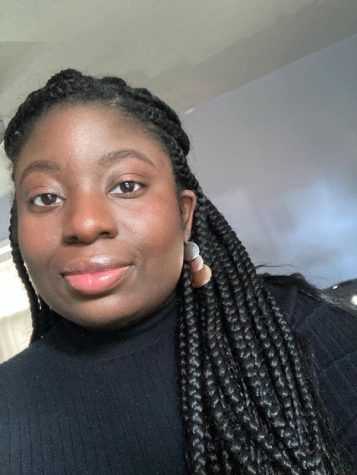 Val Watson, Asst. Social Media Manager | she/her
Val is a transfer student studying English with a concentration in literature at Suffolk University. Born in Florida, Val loved to write from a young age. Friends will most likely see her behind her laptop screen, either reading world news, admiring art, researching fashion and editorial archives, scoping out social media trends, writing short stories, reading good books or listening to her favorite artists. After graduation, she's interested in working for publishing, communications and legal companies.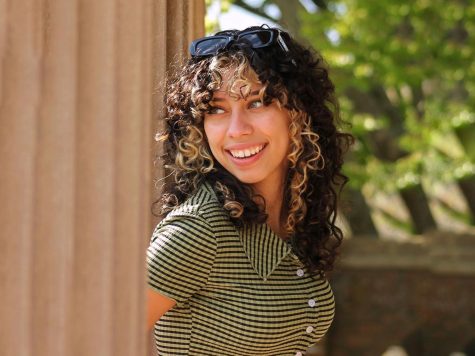 Julia Fusco, Graphics Editor | she/her
Julia is a senior from South Hamilton, Mass. majoring in media & film at Suffolk University. Julia is part of four student organizations and counting and is on the E-Board for three of them. When she isn't working at the Suffolk gym or in class, you can often find her taking time to engage in her hobbies, which includes photoshoots with her friends, graphic designing, dancing and grabbing some boba to go!