OPINION: Going to college in Boston shaped me into who I am today
More than anything else, the city of Boston has taught me so much about myself. The places I frequent, the people I have met and the experiences I have had over the past two years at Suffolk University have shaped me into who I am today.
Boston, like any city, can be overwhelming at first. As someone who comes from a small town in New Hampshire, I empathize with every student who is both excited and terrified at the prospect of living here. It took me two full years to be comfortable enough to walk around the city and explore by myself. I encourage everyone to take the time to see as much of beautiful Boston as you can, and to do it on your own time. Free of distractions, you can see so much more than you ever imagined.
Do not be afraid to be alone, but always remain cautious. I would strongly recommend to go adventuring around Beantown during the day. It is much easier to be alert and be aware of your surroundings when it's light out. 
I found out that running several times a week was a great way to experience the sights of the city. Whether you choose to run, walk or bike, take some time to head out with no destination in mind. I have realized over time that those are the best types of trips around Boston.
I have just a few suggestions for your solo journey around the city. 
First, a must-see is the Charles River Esplanade, which for those living in the Modern Theatre/10 West or Smith Residence halls, it is just a 15 minute walk away. This is an absolutely stunning place to visit and is the perfect combination of the elements of a waterfront view, the cityscape and a park setting. 
You can walk or run along the trails here, or even bike since the paths are fairly wide. Bluebikes is an awesome bike rental program that has over 350 stations around the city so you can pedal around the Esplanade, and Boston in general, with ease.
Another park setting comes in the form of the Rose Kennedy Greenway in the North End. Complete with a paved path, benches and swings to rest on, and several fountains, this is the perfect place to stop before or after enjoying a meal in the famous Italian North End. 
Don't forget about dessert, too. Many people rave about Mike's Pastry, but my heart is set on Bova's Bakery on the corner of Salem and Prince Streets.
Another cultural food experience that is also located in the Downtown area of Boston are the numerous dim sum and boba tea spots in Chinatown. I've heard fellow Suffolk students rave about Sakura Sunakku, a restaurant famous for its crepes and shaved ice. The pictures on their website made me drool, so if you decide to go, I'll tag along.
Faneuil Hall may seem overrated and meant to be a tourist trap, but I love to visit on occasion to do some shopping and watch the street entertainment as well. Two weekends ago, I spent my Sunday afternoon watching a very intriguing ladder act with two men who defied gravity against all odds for almost 30 minutes.
If you're looking for a more upscale place to spend your Saturday or Sunday, check out Newbury Street. About a mile long, this strip is filled with expensive coffee, clothes and jewelry. 
I'm a big fan of Blue Bottle thanks to some of my favorite influencers promoting it, as well as some of the high end fashion stores such as Athleta, Anthropologie and Brandy Melville. 
If you're searching for something special, or just want to reenact Breakfast at Tiffany's, you can always peer into the windows of Tiffany & Co., or Rolex. One can only dream, right?
But as much as the truth hurts, most of us are broke college students who stick to Downtown Crossing for our actual retail therapy. Located right behind Smith Residence Hall, and just around the corner for the residents of Modern/10 West, you can find Primark, TJ Maxx, Marshall's, Macy's and Old Navy. 
Though it's nothing like Newbury Street. This is the most convenient site to socialize, shop and get all of your errands done. You can buy all of your essentials at Walgreens and Roche Bros. 
There's also plenty of coffee to keep you going at the classic Dunkin' and Starbucks locations, as well as Caffe Nero and George Howell Coffee, if you're interested in a sit-down cafe.
No matter how you choose to get around or what locations you choose to check out, if you embrace everything the city has to offer, it can teach you so much about independence, freedom and self-expression. It truly has been the little moments and things—the shops, long walks/runs, museums and libraries—that have made me fall in love with this city.
Take a step back and remember why you chose Suffolk. For many students, the lure of a city college is enthralling and as Suffolk students, we have the luxury of saying we are right in Downtown Boston. 
On a daily basis, our exposure to diversity and varied cultures is constant and ever-changing, since the city and its elements are always evolving. 
Be grateful for the opportunity to grow along with Boston, and know that you can gain endless knowledge and experience from living in this urban environment.
Leave a Comment
About the Writer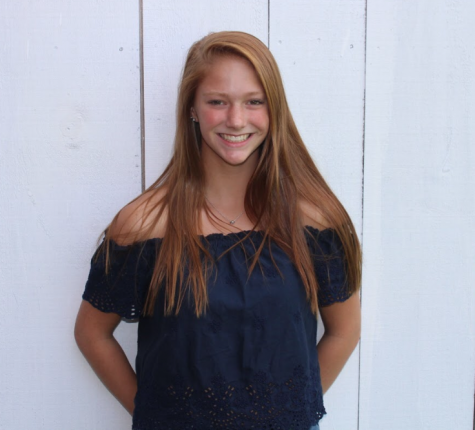 Morgan Torre, Copy Editor | she/her
Morgan is a senior journalism major with a minor in public relations. Hailing from southern New Hampshire, she is part of a nationally recognized baton twirling team and continues to twirl at Suffolk during halftimes. Along with The Journal, Morgan is a proud member of the sorority Theta Phi Alpha on campus.
Follow Morgan on Twitter
@morganjltorre
Email her at
[email protected]