OPINION: Suffolk dorms are not making student complaints a priority
As a sophomore at Suffolk University, and a two-time resident in its residence halls, I have experienced all of what the university dorms have to offer. Its location allows students to get a feel for the city, placing them right downtown or across from Boston Common while also providing close access to all other university buildings. I really enjoy living in the Suffolk dorms, although, this year there have been some downsides. 
While the university is home to some of the best dorm locations for college students in Boston, residence halls have recently been under fire due to many maintenance related issues. Residents have been experiencing what seems to be a lack of urgency on work orders and concerns that have been expressed to those in charge. 
I chose to live in the university residence hall on 10 West Street because I would have access to my own kitchen, and would be in a great location in the city. However, when it comes to my health or wellbeing, I have not had the best experience so far this school year. From the moment my roommates and I moved in, there have been countless issues with our living situation.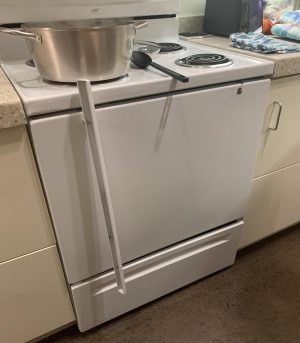 To start, when we attempted to open our stove on move-in day, the handle broke off. Our microwave appeared to be semi-disassembled, with vents and inner workings clearly showing. The air vents in our bedrooms rattled too loudly to allow anyone to sleep.
My roommates and I went about the process of submitting a work order on our first day. Throughout this process, there seemed to be an extreme lack of communication among those in charge. Our Residence Assistant (RA) informed us that we had to go to the security desk to file a work order, while the security desk kept pushing for us to go to our RA. 
Living in a 10 West apartment allowed my roommate and I to not need to purchase a meal plan, as we were told by the university that we did not need one due to the fact we have our own kitchen. However, with our broken stove and microwave, putting together meals was rather difficult.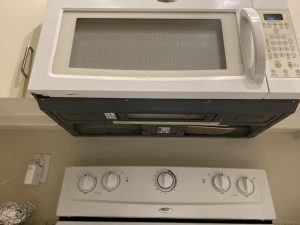 After repeated failure to have the issues addressed, we continued submitting maintenance requests in hopes of finally being able to cook dinner and get a good night's rest. 
Nearly three weeks went by before anyone even looked at the damages. Maintenance staff told us they had only received one work order from the day they came to help, claiming none of the other work orders we placed had been filed. Where did the work orders go? 
These issues are not limited to one specific dorm building and have been found to occur throughout all the Suffolk Residence halls. My roommates and I are not the only ones that have experienced issues. 
"There is so much mold in my AC vents," said a Suffolk student living in the dorms above Modern Theatre. 
Add transition to new person here
"We had a really bad leak coming in through the ceiling which was fixed by Suffolk maintenance, but they left the ceiling material dangling from our ceiling," said sophomore Connor Madson. 
I understand that the university is doing its best to keep students safe, and I really do enjoy living on campus. However, there are countless Suffolk students with stories similar to these, which seems a bit ridiculous. 
This is a safety, sanitary and humanitarian issue. When students report their room has issues, or that they are unable to eat, helping them fix the issue should become top priority. For the amount of money students are paying in order to live on campus, the number of issues they are experiencing is astounding. 
Leave a Comment
About the Contributor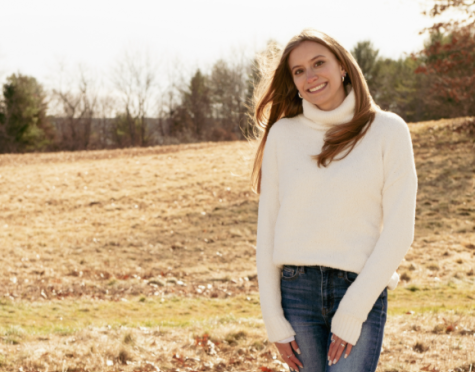 Bryce Reagan, Staff Writer | she/her
Bryce is a senior from York, Maine majoring in broadcast journalism. She loves to read and write, listen to music, explore the city, and hang out with friends. She also loves finding new and exciting things to do around Boston and back in her hometown. After graduation, she plans to try and travel as much as she can and hopefully be working in a newsroom.