Buccaneers manhandle Chiefs, Brady gets his 7th ring
Tom Brady led the Tampa Bay Buccaneers to the franchise's second Super Bowl victory Sunday night in dominating fashion, beating the defending champion Kansas City Chiefs 31-9.
Brady now has seven titles, giving him more than any singular NFL franchise. He was also the game's MVP after passing for 201 yards and 3 touchdowns, making it his record fifth Super Bowl MVP award. 
The Buccaneers also became the first team to ever play in and win a Super Bowl in their own stadium. Raymond James Stadium was host to 22,000 fans last night, including 7,500 vaccinated health care workers who were guests of the league. 
While Brady did cement his legacy as the greatest quarterback of all time, his defense was to thank for keeping his lead comfortable. They shut down the reigning Super Bowl champion and league MVP Patrick Mahomes, holding him to just 270 yards while forcing two interceptions. Mahomes and his number-one ranked offense did not score a single touchdown. 
Indeed, a fan made it into the endzone before the Chiefs did. A streaker ran onto the field in the fourth quarter which led to a short stoppage of play. 
Mahomes could also be found running for his life during the course of the game. He was sacked three times and pressured 29. The NFL's Next Gen Stats reported Mahomes astoundingly ran a total of 497 yards before passing the ball or being sacked during the game— the most by any quarterback this season. 
The Chiefs didn't help themselves with penalties. They were called for 11 penalties that cost them 120 yards, including two consecutive defensive penalties near the end of the first half that turned a Tampa Bay field goal into a Brady to Gronkowski touchdown. 
Gronkowski and Brady connected twice in the endzone, with Gronkowski having 6 receptions for 67 yards total. The two have now connected for 14 postseason touchdowns, breaking their previous tie with Joe Montana and Jerry Rice.
All of the Buccaneers touchdowns were scored by players who came to Tampa Bay under the influence of Tom Brady.
Gronkowski came out of retirement to play with his quarterback from New England, and Brady was instrumental in bringing his former teammate of several weeks Antonio Brown to the team when he was a free agent. Leonard Fournette told reporters post game that Brady reached out to him after being cut by the Jaguars early in September, and had said he wanted him on the team. 
Fournette also shared with reporters post game that Brady had been texting the team all week with an inspirational message. 
"All week, he was making us believe we could win," Fournette said. "He was texting us at 11 o'clock at night, 'We will win this game.' "
This inspired Buccaneers squadron was the first team in history to beat three Super Bowl MVPs in one postseason: Drew Brees, Aaron Rodgers and Patrick Mahomes. They also won three road games on their way to a home Super Bowl. 
68-year-old Head Coach Bruce Arians also became the oldest head coach to win a Lombardi trophy in NFL history. He indicated to reporters postgame that he would be returning for another season, and that he was confident the front office would be able to keep this championship core together. 
With Tom Brady showing no signs of aging, Arians will now aim to be the oldest coach to win back to back titles.
Follow JD on Twitter @jdconte617
Leave a Comment
About the Contributor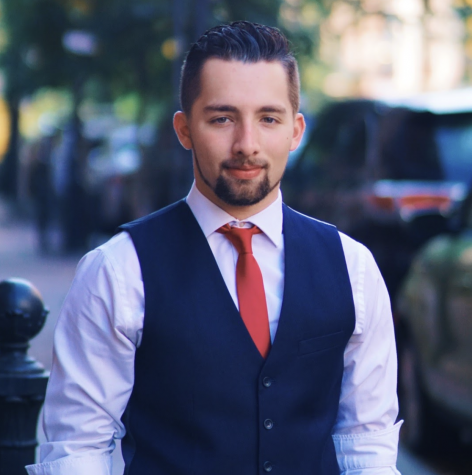 JD Conte, Sports Editor | he/him
JD is a senior from Wallingford, Conn. double majoring in political science and broadcast journalism. Aside from writing for the journal, JD can often be found in Studio 73 working on his broadcast skills. Off-campus JD can be found watching all the Boston and UCONN sports teams. He enjoys spending time with his family and friends in various spots around the city, especially in East Boston and the North End. After graduation JD hopes to work in a newsroom full-time or pursue a career in the sports industry.
Follow JD on Twitter
@jdconte617
Email him at
[email protected]