Cora defends character during introductory press conference
The Red Sox officially re-introduced Alex Cora as the new manager of the team at a Nov. 10 press conference.
Cora was introduced as the new skipper by President of Baseball Operations Heim Bloom, along with team President Sam Kennedy, on the infield of Fenway Park. Reporters accessed the event through Zoom.
Cora and the Red Sox mutually parted ways back in January after Cora was found guilty in the 2017 Astros sign stealing scandal. Cora, who had been the Astros bench coach, was found to be instrumental in helping relay stolen signs to players at bat. For this, he received a one-year suspension from Major League Baseball. Cora led the Red Sox to a World Series title in his first year as manager in 2018 and has an overall record of 192-132 as skipper of the Sox. 
Cora spent most of the press conference addressing his questionable past actions and how he has turned himself around. 
"I deserve what happened this year, I'm not proud of it," said Cora. "I got my penalty and I deserved it."
Cora apologized to fans and the organization for the stress he put them through.
"I want to apologize to the organization for putting them in such a tough spot coming into the season. I never thought I was going to be in that situation," said Cora. "To baseball fans, I was humbled by this whole situation… I am still Alex and I made a mistake, and I still love the game, and I promise you from now on I am going to use this experience the right way."
Bloom elaborated on his choice to bring back Cora despite his past. 
"I could detail a lot of Alex's strengths as a manager…. but everyone knows what those are," said Bloom. "I knew a lot of the wonderful things that he brought to the table… when the time came to speak with him we had a lot of things to work through and we were able to have some really intense conversations."
Bloom flew to Cora's home island of Puerto Rico for the final stages of interviews when the choices were down to him and Sam Fuld of the Philadelphia Phillies. 
"At the end of the day, I felt he was the right choice to lead us forward," said Bloom.
Cora also acknowledged that he was likely going to be the subject of some backlash from fans because of his role with the Astros.
"If I didn't feel prepared for what is coming, I probably would have declined the phone call," said Cora. "There's going to be some great days, there's going to be some tough days, but we have to stick together and move forward."
While Cora spent most of his time defending his character, he touched on the future of the team, along with how appreciative he was for the opportunity. 
"To be here right now, I never thought it was going to happen," said Cora. "We've got some talented players, but we've got some work to do… I am happy to be back home. This is the place where I enjoy working." 
Cora explained how he watched many of the Red Sox's games over the summer, and how he is looking forward to making improvement. 
Many have attributed Cora's re-hiring to his relationship with the players. Starting pitcher Eddie Rodriguez has described Cora as a father figure in the past, and Bloom spoke to how this factored in the interview process. 
"I had a pretty good idea of how our players feel about Alex," said Bloom. "That feedback mattered to me just as it would with any candidate." 
Cora also mentioned how he had already been contacted by several players, and that they had expressed their happiness with his return. 
Cora will have the immense task of taking over one of the statistically worst rosters in franchise history. The Sox went 24-36 in a shortened season, which landed them at the bottom of the American League (AL) East. They watched their division rivals, the Yankees and Rays, battle in the American League championship from their couches, and watched the Rays advance to the World Series.
"Yeah we want to improve, we want to win the World Series, but we want to be consistent, year in and year out," said Cora. "Regardless of the suspension, the expectations in this town are the same. They like to win. We got to do everything possible on a daily basis to win ball games and be better. If we do that on a consistent basis, we're going to be fine."
Follow JD on Twitter @jdconte617
Leave a Comment
About the Writer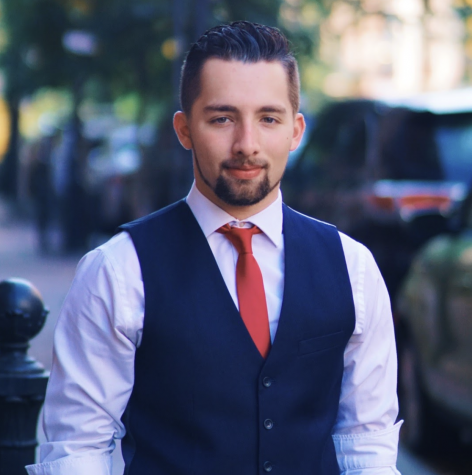 JD Conte, Sports Editor | he/him
JD is a senior from Wallingford, Conn. double majoring in political science and broadcast journalism. Aside from writing for the journal, JD can often be found in Studio 73 working on his broadcast skills. Off-campus JD can be found watching all the Boston and UCONN sports teams. He enjoys spending time with his family and friends in various spots around the city, especially in East Boston and the North End. After graduation JD hopes to work in a newsroom full-time or pursue a career in the sports industry.
Follow JD on Twitter
@jdconte617
Email him at
[email protected]