Legendary NHL broadcaster Mike "Doc" Emrick announces retirement
After 50 years of covering the NHL, NBC's legendary play-by-play broadcaster, Mike "Doc" Emrick, announced his retirement from broadcasting on Oct. 19. 
Emrick got his start in 1971, when he got the opportunity to write for The Beaver County Times, covering the Pittsburgh Penguins. 
He broke into the world of sportscasting in 1973, serving as the radio broadcaster for the International Hockey League's Port Huron Flags. Emrick then took the same job for the American Hockey League's Maine Mariners in 1977. 
In 1982, Emrick finally broke into the NHL as a sportscaster, getting the opportunity to be the voice of the New Jersey Devils, and then becoming a spot announcer for the Philadelphia Flyers in 1983. In 1986, he began working for the Flyers full-time as both an analyst and play-by-play announcer. He stayed there until 1993, when he went back to New Jersey and once again served as the voice of the Devils until 2011.
Emrick has also done national broadcasting since the mid 1980s. While he is most known for his role as NBC's lead play-by-play announcer, he has done broadcasting for ABC, CBS, TNT, FOX and ESPN over the years. 
Emrick has called a total of 22 Stanley Cup Finals throughout his career, and between NBC, CBS and TNT, he's called eight Olympic Games in both ice hockey and water polo. By the time of his retirement, Emrick had called over 3,750 professional and Olympic hockey games. 
In light of his retirement, many players, both current and former, have taken to Twitter to express their gratitude for everything Emrick gave to the game. 
"The first voice that comes to mind when I think of hockey is 'Doc,'" said Washington Capitals forward T.J. Oshie. "All of the biggest moments of my career were called by Doc and he captured them like no one else could."
Penguins defenseman Kris Letang, who scored the Cup clinching goal in the 2016 Stanley Cup Final, agreed. 
"The biggest moments of my career will live forever with your call," Letang wrote. "Thank you for the conversations. Thank you for making hockey sound so graceful. Congratulations on a remarkable career.."
While some drew from personal experiences to thank Emrick for his remarkable career, some kept it simple. The New Jersey Devils, who he spent 22 seasons with, said, "Simply, incredible. Enjoy your retirement, Doc."
"The best in the business. Thank you Doc for doing it well and for so long," Hall of fame forward Martin St. Louis wrote.
Doc Emrick left a stamp on the NHL that will be hard for any broadcaster to replicate going forward, as he has become so well known that his name is synonymous with the game of hockey. With over 100 different verbs for the terms "shoot" and "pass," it was a guarantee that every broadcast he did would be different from the last, and his passion and enthusiasm for the game came through in all of its biggest moments. 
Emrick dedicated his life to the sport of hockey like no other broadcaster in the world of sports, and that gives him a compelling argument to be the best sportscaster of all time.
For everything you've done for the game of hockey and more, we thank you, Doc, and enjoy a well deserved retirement. 
Follow Jamie on Twitter @JamieTaris
View Comments (1)
About the Contributor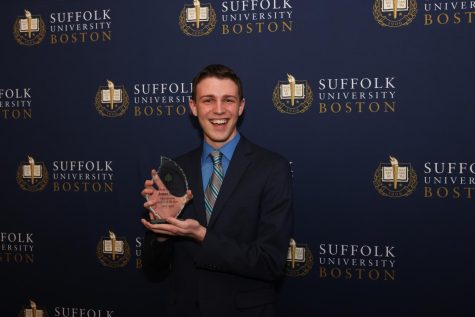 Jamie Taris, Managing Editor | he/him
Jamie is a senior broadcast journalism major and public relations minor from Pelham, New Hampshire. He has a deep passion for sports, especially hockey and football, and hopes to one day be in the sports media field. When he's not obsessing over the latest sports news, you can usually find Jamie hiking or camping in the White Mountains, or spending time with his friends and family.