Three scientists awarded Nobel Prize in medicine
Three scientists have been awarded the 2020 Nobel Prize in Medicine or Physiology on Oct. 5 for their 1989 discovery of hepatitis C. 
American scientists Charles M. Rice and Harvey J. Alter, along with British-born scientist Michael Houghton, have been honored for their decades of research. Millions of lives have been saved due to their work, according to a statement from the Nobel Assembly at Karolinska Institute, which awards the award each year.
"Their work led to safe blood transfusions, because it enabled doctors to screen blood for the hepatitis C virus," said Suffolk University's Melanie Berkman, professor of chemistry and biochemistry.
An estimated 71 million people across the world endure a chronic hepatitis C infection, which can lead to liver cancer or cirrhosis (liver scarring). Over 400,000 people are killed by the virus each year, according to AP News.
This virus is a large reason why people need liver transplants today, according to Mayo Clinic.
The Nobel committee agreed that this scientific breakthrough led to life-changing tests and cures for the disease, according to the statement. 
This virus is usually transmitted through infected blood transfusions, the sharing of syringes/needles and sexual practices where blood is exposed.
In the 1960s, there was large concern that those who were receiving donated blood were acquiring chronic hepatitis (liver inflammation) due to an unknown virus. 
Hepatitis A specifically has few long-term impacts on the people infected by it, according to Banner Health. Hepatitis B can linger and is the cause for hundreds of millions of chronic infections globally, many of which go undiagnosed. For a long period of time, hepatitis A and B were diseases that were known to spread through contaminated food, water or blood, according to The World Health Organization (WHO).
However, the outbreak of yet-to-be discovered hepatitis C left many perplexed. 
According to AP News, scientists weren't sure what to do about the other cases of "liver disease" until hepatitis C was discovered in 1989.
Alter understood that there was another mystery cause for the "liver disease" that wasn't hepatitis A or B, according to BBC News. He studied transfusion and showed when transmitting fluids to chimpanzees, they would develop a disease that was neither A or B.
At a pharmaceutical firm, Houghton was able to isolate the genetic sequence of the disease in 1989, according to BBC News.
The finishing touches were done by Rice while he was at Washington University in St. Louis. He found that when injecting genetically engineered hepatitis C into the livers of chimpanzees, it confirmed hepatitis C, the statement said.
"Great science is often a group of people," Houghton said at a news conference on Monday.
Many life-saving treatments are in use today and Houghton and other researchers around the world are working to find a vaccine to prevent future hepatitis C disease and infections, according to The New York Times.
Dr. Raymond Chung, liver disease chief at Massachusetts General Hospital, said almost all cases of the virus can be cured with roughly half a dozen drugs, according to AP News. Permanent liver scarring, liver cancer or a transplant can result without the use of treatment.
Creator of the Nobel Prize, Alfred Nobel, left a legacy 124 years ago that established the prize, which comes with a gold medal, a diploma and 10 million Swedish kronor (over $1.1 million), according to the Nobel Prize website.
"Society really benefits from the scientific method. We need to continue to trust the process of science," said Berkman. 
Leave a Comment
About the Contributor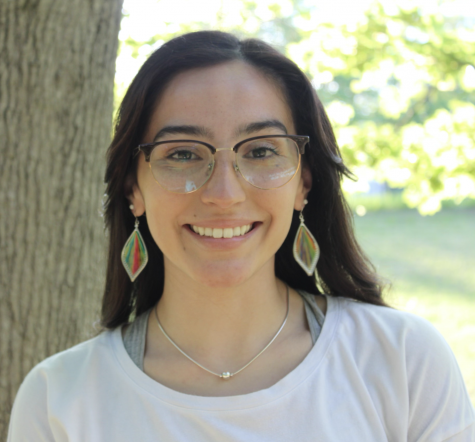 Olivia Acevedo, World News Editor | she/her
Olivia is a senior majoring in print/web journalism while double minoring in advertising and environmental studies. When she isn't sprinting from place to place on campus, she likes to spend her time with her dog and attend sporting events. Olivia is originally from West Springfield, Massachusetts and has a passion for animals and history. 
Follow Olivia on Twitter
@OliviaAcevedo12
Email her at
[email protected]