Fires in world's largest wetlands threaten endangered species
Brazil's Pantanal is burning to the ground with no sign of slowing down. Inhabitants of the world's largest wetlands face the possibility of losing their homes and their lives as fires continue to escalate. 
Roughly 9,652 miles have been destroyed since the fires began in early 2020, translating to about four times the area that has burned in California this month after a gender reveal party sparked a (insert amount of area burned here) blaze. While the fires have been sporadic, the dry months of July and August are what led many to ignite, according to NASA Earth Observatory.
"We've never dealt with fire conditions so big, so strong. We're just not prepared to confront it," Pantanal resident Angelo Rabelo told CBC News.
The Pantanal is known for its delicate ecosystems and wildlife. The Amazon occupies 10 known species specific to the Amazon, 3,000 freshwater species and at least 40,000 plant species, according to the World Wildlife Fund (WWF). 
Roberto Troya, vice president for Latin America and the Caribbean at WWF, has stated to  'expect a significant loss of wildlife,' according to CNN. The wetlands are filled with the dead bodies of endangered species such as alligator-like caimans, jaguars and more, according to CBC News.
These native animals have not adapted to deal with the fires, and are facing the pressure for survival as a result. Mažeika Sullivan, an ecologist and environmental scientist at Ohio State University, compares these animals to North American species. Since North American animals have adapted to fires in their ecosystems, they have greater chances for survival.
For instance, the North American black-backed woodpecker preys on beetles who inhabit burned trees because they are a fire-adapted species, according to CNN. 
 Brazil's state of Mato Grosso had 4,200 hot spots in August 2020, according to observations made by the Instituto Centro de Vida. The region had only 71 hotspots in August 2018 and 184 in August 2010, according to NASA Earth Observatory. 
Normally, the Amazon rainforest provides moisture for not only the Pantanal, but for areas like Paraguay and Bolivia. Rain showers help to maintain the wetlands and as well as central South America, according to CBC News. 
The dry months of July and August have led to a drought in the Pantanal. The dry conditions have been affecting the area for the past three months and have contributed as a large factor in the fires, however scientists also believe human activity plays a role. Through deforestation, illegal logging and expanded agriculture, the wetlands are being taken over and destroyed by human activity.
"These fires, we have no idea where it's going to do, when it's going to go, and as the dry season intensifies, it's just going to get worse," said Matt Finer of Amazon Conservation, according to CBC News.
The Amazon Conservation Association recorded a count of 53 fires per day in the wetlands within the first week of September. This comes after August had only 18 per day. 
Although the short-term effects of the fires are taking place, the long-term effects are expected to be just as detrimental. Agile species that are currently able to adapt may no longer be able to if their food sources dwindle. 
Jaguars rely on animals such as aquatic animals and small land mammals, but they are at risk. Food supply is an important role in survival and without it, more species face danger.
When the president of Brazil, Jair Bolsonaro was asked about the fires in the Amazon, he regarded the issue as a lie. Last year, the National Institute for Space Research (INPE), released information that showed the notable increase in deforestation since his position in office. The head of the INPE has since been fired. 
Bolsonaro said he blames non-governmental organizations for the environmental problem and has dismissed the issue.
The fires have been spreading a cloud of fear and defeat. Many of the locals are seeing their homes burned and their land charred. There is little that anyone can do.
"I feel impotent. It's a deep pain," said Rabelo.
Leave a Comment
About the Contributor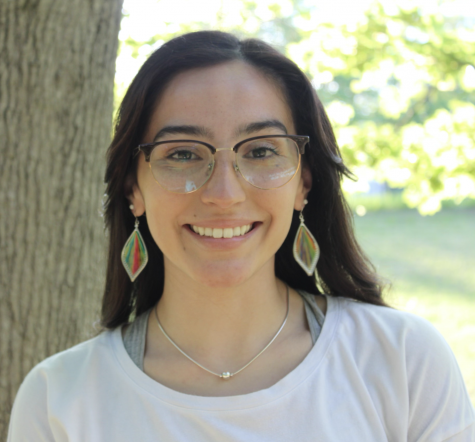 Olivia Acevedo, World News Editor | she/her
Olivia is a senior majoring in print/web journalism while double minoring in advertising and environmental studies. When she isn't sprinting from place to place on campus, she likes to spend her time with her dog and attend sporting events. Olivia is originally from West Springfield, Massachusetts and has a passion for animals and history. 
Follow Olivia on Twitter
@OliviaAcevedo12
Email her at
[email protected]