Mamba out – but not forgotten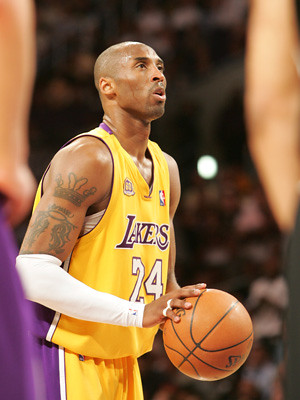 Mr. 81, the Black Mamba – these nicknames belong to the recently passed Kobe Bryant. Bryant should be remembered as the father of four girls, a loving husband and an extraordinary talent who did what he loved on-and-off the court. 
After dominating the National Basketball Association (NBA) early in his career, Bryant did a lot more after retiring and should be remembered as "More than an Athlete."
Mamba mentality, a term Bryant coined, inspired a generation of kids. He served as a mentor and idol, demonstrating a drive for success that transcended basketball."To sum up what Mamba mentality is, it means to be able to constantly try to be the best version of yourself," said Bryant in an interview with Entertainment Tonight.
Bryant was a phenomenal athlete who not only played the game, but was the game. Bryant won three NBA championships in a row with teammate and good friend Shaquille O' Neal in the early 2000s. His success inspired jealousy from his peers and also respect.
For athletes, public perception can be everything. Today the best basketball players in the world make more money in endorsement contracts than basketball salaries. In 2005 the public perception of Bryant took a hit.
I was about eight-years old when Bryant settled a civil lawsuit after being accused of sexual assault. It is not fair to speak and criticize Bryant on these matters. The case was dropped before he could be tried and he is no longer alive to defend himself on these comments. His accuser claimed that she did not give consent and Bryant acknowledged this and publicly apologized, going on to settle the case in civil court.  
It is not fair to use this instance as a way to diminish and his image, empire and name after death. Bryant owned up to his mistakes. Mistakes should not define who we are, but for the famous they often do.
Bryant was creating organizations to help children make positive impacts through sports. After retirement, he moved on from basketball, becoming CEO of Granity Studios, a studio he formed to create art. Bryant went on to create a short film called, "Dear Basketball," which won him an Oscar and an Annie award for best animated short film. 
Bryant was recognized as a five-time NBA Champion, an 18-time NBA All-Star, and an assassin on the court. He inspired a new generation of athletes and the whole world to give everything you have towards your passion. To love it forever, but know when it is time to move on.
From shoes, commercials, winning five rings on the court and one ring with his wife, Bryant will be remembered as the father of four girls – the girl dad. The dad who loved his kids and wanted only the best for them. Bryant should forever be remembered by the world as more than an athlete.
Leave a Comment
About the Contributor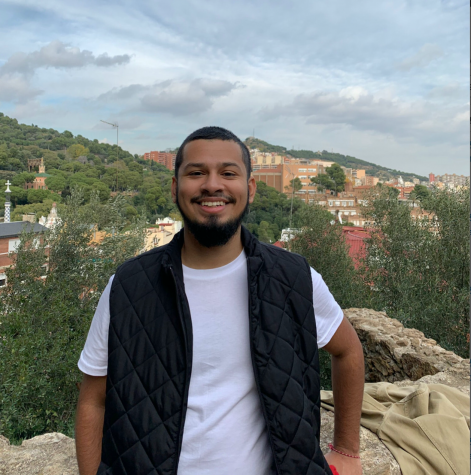 Oscar Torres, Staff Writer | he/him
Oscar is a Broadcast Journalism student that has a passion for storytelling. Using the skills he acquires he wants to emphasize the voices of the people he's interviewed and make sure they are being recognized. In the future, he hopes to be a news anchor. When he isn't working with The Journal he's probably playing basketball or looking for his next getaway trip.
Follow Oscar on Twitter
@MrOscarTorres