Suffolk student scores job with Bruins Foundation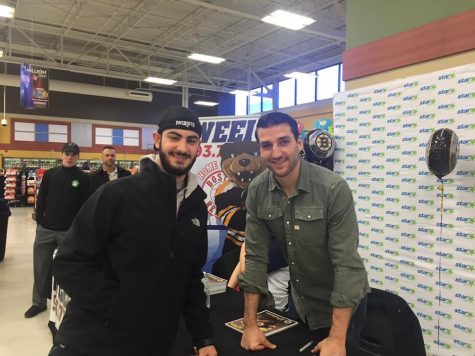 For Suffolk University senior Don Porcaro, Boston sports are everything. This is why Porcaro decided to get involved with the Boston Bruins Foundation (BBF) back in 2017. The BBF is a nonprofit group that works with young children and families. The foundation's objective is to help these children and families thrive in health, wellness, education and athletics.
"I learned to love working with the BBF knowing that I was helping others while also living out my dream of going to all of these events," said Porcaro in a recent interview with The Suffolk Journal.
Porcaro's journey with the BBF began when he got in contact with Suffolk alumnus Zack Fitzgerald, who was the director of the foundation at the time. Porcaro started out selling raffle tickets for the BBF during every single Bruins home game. After selling tickets for the first two periods of the game, he had the benefit of enjoying the third period of each game. Porcaro got to work for the team he loved and watch them compete at the same time. It was a win-win situation for any Bruins fan.
"If you were to tell me my freshman year that I would have a seat inside the Garden for every Celtics and Bruins game by senior year, I would have said 'you're crazy,'" said Porcaro. "Being able to not only support my favorite teams, but to be relied upon as someone who can make an impact on people's lives who are less fortunate is so humbling."
Porcaro's experience with the BBF has influenced him in many different ways. He truly enjoyed the fan interaction that came with his position and it even inspired him to break into the public relations (PR) field here at Suffolk.
"The reason why I declared a PR minor was because of the feeling I got being able to put a smile on other people's faces at the events I attended," said Porcaro. "I fell in love with the fan experience and giving people the same joy that I had when I was younger."
When Porcaro first started working with the BBF, he was fine with coming into The Garden once a week saying he was "just happy to be there." Eventually, when he started volunteering more and more, connections started coming.
Porcaro moved on from his ticket selling position to volunteering to help coordinate the raffles. After exemplifying hard work and dedication by leading other volunteers, Porcaro landed an actual job position with the BBF this past summer. He is now part of the game night staff crew that sets up, runs and breaks down the raffle each night.
From here, Porcaro is only looking forward. He hopes his work with the BBF will continue to for years to come.
"It's been nothing but a blessing being able to work for the BBF and I hope I'll be able to continue doing that long after my college career is over," said Porcaro.
Leave a Comment
About the Contributor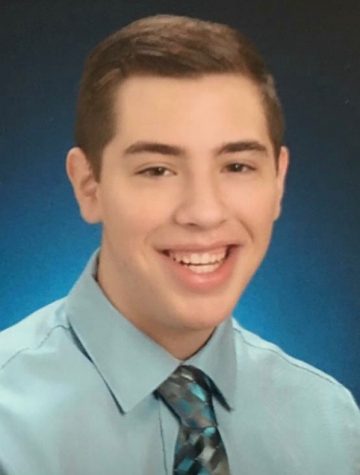 Sean Cushing, Assistant Sports Editor
Sean Cushing is a Junior from Methuen, Massachusetts. He is a Broadcast Journalism major and  as the assistant sports editor, Sean hopes to find a career in sports broadcasting or writing. Sean loves all Boston sports, but his favorite team of all is the Red Sox. After college, Sean hopes to find a job in Boston, so he can cover his favorite teams.