CBP agents await migrant caravan with military gear
Customs and Border Protection (CBP) agents are waiting at the United States-Mexico border heavily armed for combat. Agents are also taking part in military training exercises in preparation for the Central American immigrant caravan currently traveling toward the U.S. While the caravan is made up of civilians, the CBP agents awaiting them are armed for tactical military engagement. CBP agents are armed with surplus military gear provided by the Pentagon, including sniper rifles and explosive resistant military vehicles, according to The Washington Post. Due to the Afghanistan and Iraq conflict, the amount of extra military gear available has dramatically increased in recent years. In August of 2017 Trump rolled back the restriction Obama had placed on how much of this surplus was accessible to law enforcement agencies. The agents who are heavily armed are part of the CBP's Border Patrol Special Operations Group – the agency's top tactical response team. As of 2014, the CBP had received close to $40 million worth of military equipment from the Defense Department. However, the recently surfaced photographs of armed CBP agents have deterred the group from taking part in further training exercises as they recently cancelled a drill outside of El Paso, Texas, according to The Washington Post.
Leave a Comment
About the Writer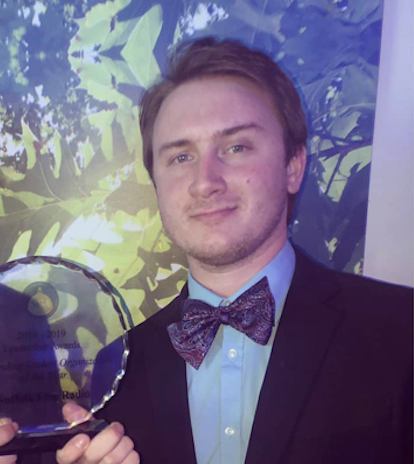 Eddie Reinhardt, Arts Editor | he/him
Edward Reinhardt is a broadcast journalism major and public relations minor who has a passion for writing. Born and raised in Massachusetts, Boston offered a chance to get out of the suburbs while staying close to family. He enjoys covering concerts and interviewing artists and hopes to one day make a career of it.