U.S. reinstates sanctions on Iran
In a press release from the United States Department of the Treasury, the Office of Foreign Assets Control (OFAC) implemented the largest sanctions in a single day against the Iranian government, targeting Iranian oil, banks and shipping companies. The release announced that the U.S. has re-implemented sanctions, including nuclear sanctions, that had been previously waived by the Joint Comprehensive Plan of Action (JCPOA). The sanctions are aimed at putting extreme financial pressure on Iran in an attempt to preemptively bar the Iranian government from getting their hands on a nuclear weapon, as well as halt their development of ballistic missiles. The OFAC also sanctioned over 700 individuals, entities, aircraft and vessels. Iranian President Hassan Rouhani plans to defy the sanctions and continue selling oil and announced that Iran is an "economic war situation," according to The Washington Post. This is a direct response to President Trump removing the U.S. from the JCPOA and issuing National Security Presidential Memorandum-11, which re-imposed the sanctions against Iran as of Nov. 6. In connections with these sanctions, those that participate in transactions with the entities that the U.S. has now sanctioned are subject to "enforcement action, designation, or blocking sanctions," according to the press release from the U.S. Department of the Treasury.
Leave a Comment
About the Writer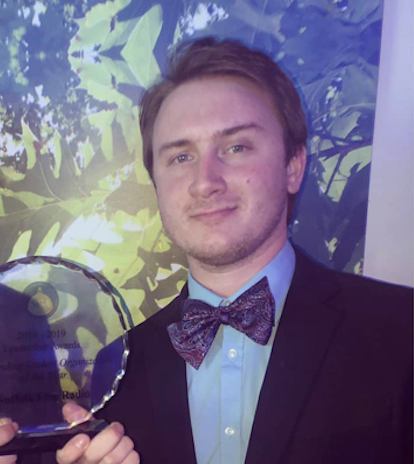 Eddie Reinhardt, Arts Editor | he/him
Edward Reinhardt is a broadcast journalism major and public relations minor who has a passion for writing. Born and raised in Massachusetts, Boston offered a chance to get out of the suburbs while staying close to family. He enjoys covering concerts and interviewing artists and hopes to one day make a career of it.