MAPA risk-takers honored for tireless activism
Given recent global events, many feel that now is the time to speak up and advocate for social justice everywhere. Dedicated members of the nonpartisan and nonprofit organization Massachusetts Peace Action (MAPA) have put themselves on the forefronts of history by participating in civil disobedience acts within the past year to protest the various global injustices and the United States' involvement in them.
"If you don't stand for something, you'll lie down for anything," said former Cambridge mayor Denise Simmons at MAPA's "Honoring the Risk Takers" celebration dinner this past Saturday afternoon at the First Church in Cambridge.
As an organization that seeks to promote human rights and global peace, MAPA uses policy advocacy and community education in an effort to end war and redirect excessive military spending to meet human and environmental community needs.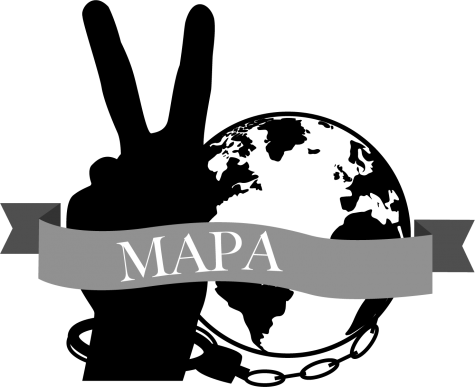 Throughout the evening, MAPA featured and awarded various "risk takers" and social rights activists to emphasize the importance of civic engagement.
"You can't complain if you're not willing to make change – you have to stand up. Your silence is your complicity," said Simmons. As the first African-American and openly lesbian mayor in the U.S., Simmons has been a trailblazer for activism her entire life.
Despite the fact that most of them are retired, MAPA members have been spending their time participating in civil disobedience acts and protests in an effort to provoke a strong peace movement throughout the world.
"Boycotts are as American as the Boston Tea Party," said MAPA executive director Cole Harrison. Harrison began the night with a brief review of the humanitarian and foreign policy crises over the past year. In response to these events, Harrison and other speakers explained to the audience the impact and significance of protesting in today's society.
Various MAPA members pointed out the lack of government attention toward education programs, transportation systems, community building and relief programs. Consequently, many members were disheartened with the overwhelming funding being given to military and defense.
"It's not about resources, it's about reorganization of priorities," said MAPA board member Jared Hicks in an interview with The Suffolk Journal. "We have increased defense funding but we never have enough money for what matters for human funding."
Although it is easy for some to become easily discouraged by international policy decisions, the members of MAPA have channeled their discontent into political activism.
"There are decades of tireless activism in this room," said musician and MAPA activist Dean Stevens in an interview with The Suffolk Journal. "This is a call to young folks to dive head-first into activism of all sorts – it's their future."
Stevens explained how his optimism has kept him going throughout the political and global cataclysms that have occurred over the past century.
"This political state of our country is the last dying gasp of an era in our country, I believe that something amazing is on its way," said Stevens.
Many MAPA members have been lifelong activists and are well-aware of the consequences attached to civil disobedience.
"Civil disobedience should be done strategically to lift up a moral issue," said Harrison. Being from the Vietnam war generation, Harrison has been a persistent risk-taker and protestor. "To be successful you have to link all of the issues together rather than just going at one alone."
Other activists and risk-takers explained how powerful it felt to participate in acts of civil disobedience.
"It felt like I was standing on the shoulders of giants," said risk-taker and MAPA member John MacDougall who was arrested in May 2018 for protesting as part of the Poor People's Campaign outside the Massachusetts State House. "I was trying to be an ally to those low income people. I believe there are ways to resolve conflicts peacefully."
MAPA members hope to inspire young people to become more involved in political advocacy with their risk-taking behavior. Suffolk Peace Action (SPA) represents the goals and message of MAPA on Suffolk's campus.
"Getting involved and joining stuff on campus is important for getting involved because there are power in numbers," said MAPA intern, SPA president, junior and Politics, Philosophy and Economics major Lucy Giordano. "Gathering together and fighting together is awesome because you feel like you're not alone."
About the Contributor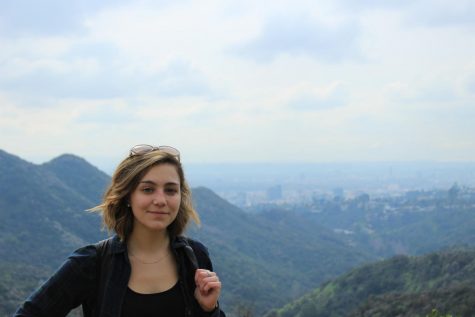 Amy Koczera, World News Editor | she/her
Amy has been writing for The Suffolk Journal since fall 2016. In addition to being the World News Editor, she is also the treasurer of the Suffolk Jazz Band, a Teaching Assistant, Resident Assistant, a member of The Journey program, and a Project Leader for the Center for Community Engagement. Amy is originally from Dartmouth, MA and studies Broadcast Journalism with a minor in Philosophy. When she's not in the Journal office, you can find her at the gym, the Esplanade or walking around campus wearing a backpack that's twice her size.
Follow Amy on Twitter
@AmyKoczera